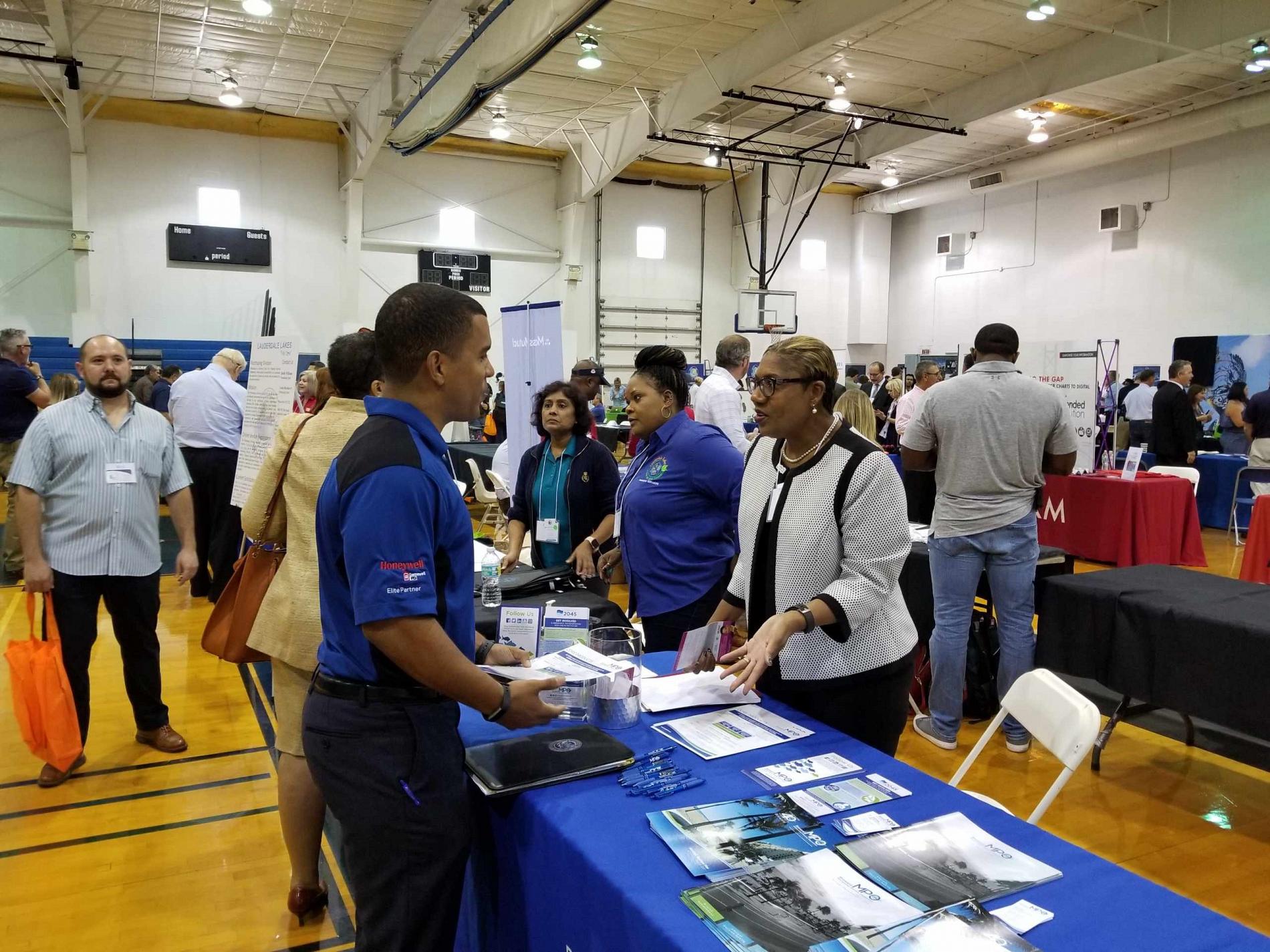 The Southeast Florida Chapter of National Institute of Governmental Purchasing (NIGP), a non-profit association dedicated to the advancement of the public procurement profession, hosted a Reverse Tradeshow on April 11th at the Coral Springs Gymnasium.
The Broward MPO, along with multiple municipalities, associations and governmental entities from the tri-county area, each hosted a tabletop display, while the venders seeking to become suppliers to these entities visited each booth to speak individually about the goods and services they supply.
"The format that NIGP used for the tabletop show was refreshing," says Lydia Waring, Purchasing & Procurement Manager for the Broward MPO. "We spoke with more than 120 attendees that day. We have also had several vendors follow up with us after the event and four of them joined our roster of DBEs, making it a great use of time and resources to participate."
The South Florida Chapter of NIGP offers members the educational, professional development and networking opportunities they require to efficiently and ethically carry out their responsibilities. Their members include purchasing officers, agents, buyers, managers and others associated with public sector procurement. In addition to its chapter activities, SEFL NIGP also supports the South Florida Governmental Purchasing Group Co-operative, a regional organization of government agencies that provide cost savings and cost avoidances to member-entities by utilizing the buying power of combined requirements for frequently-purchased basic items.
It is the Broward MPO's policy to encourage all qualified businesses to actively participate in the procurement of all Broward MPO-sponsored contracts. The Broward MPO has established a Disadvantaged Business Enterprise (DBE) program in accordance with regulations of the U.S. Department of Transportation (USDOT), 49 CFR, Part 26 (as it may be amended from time to time).