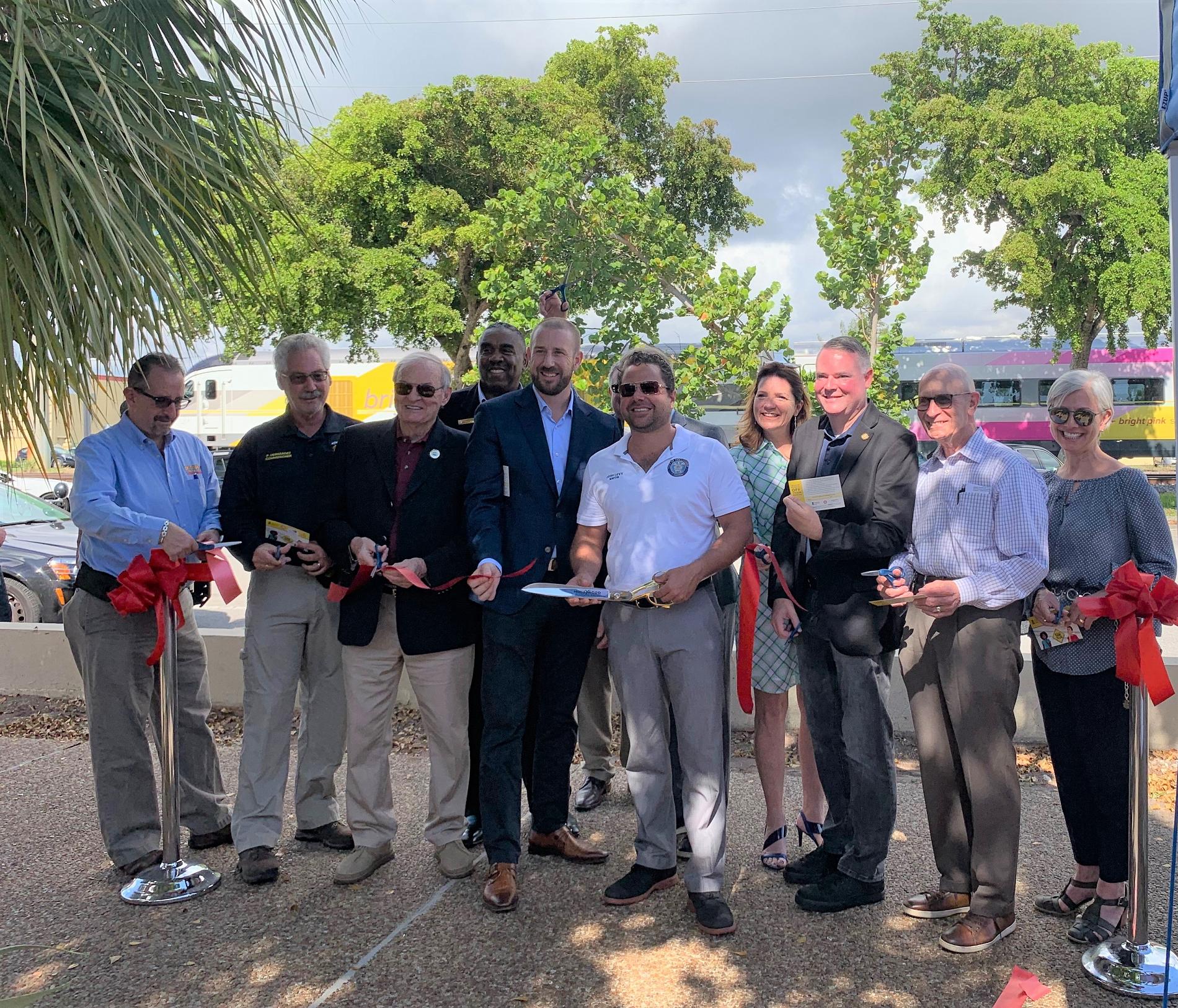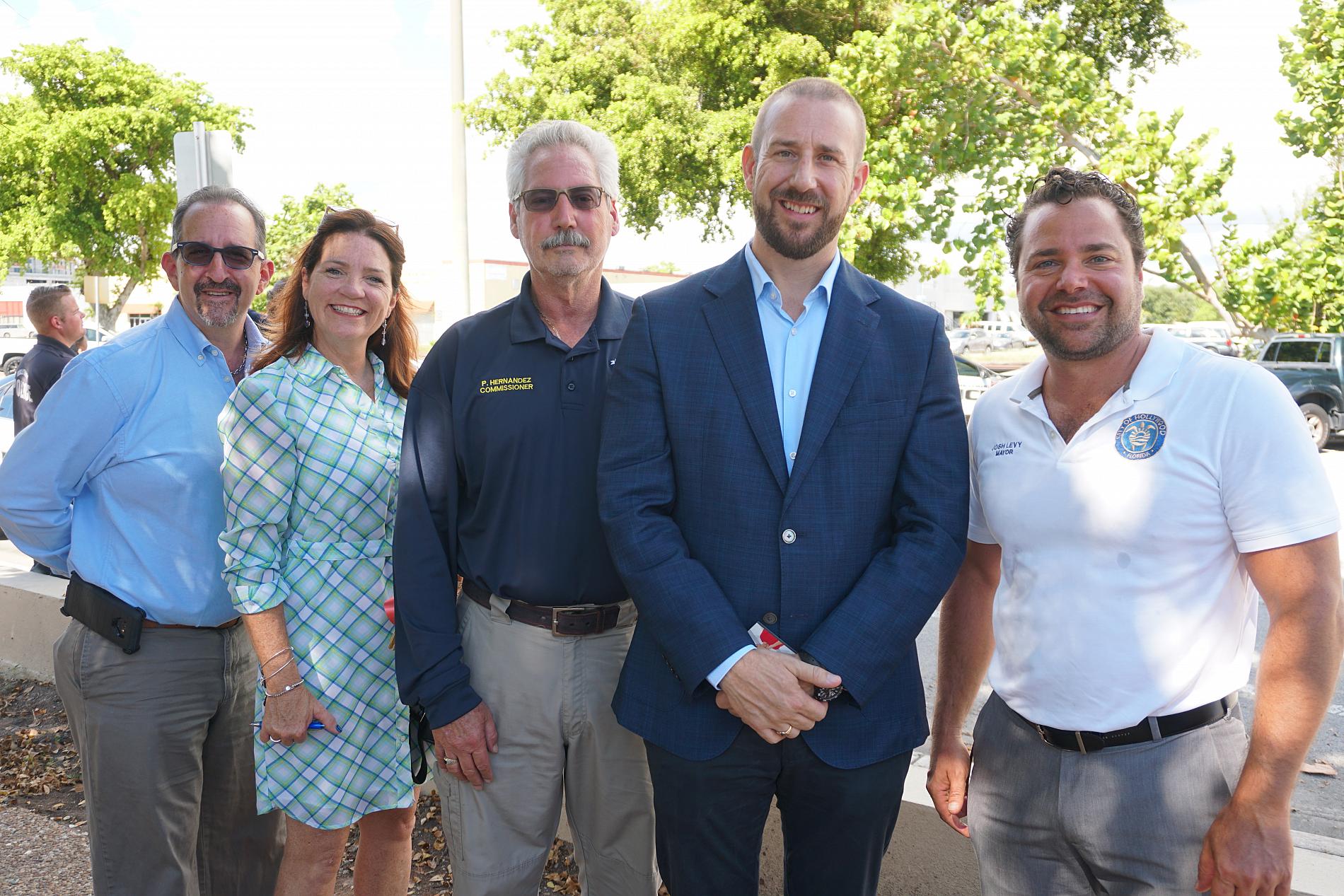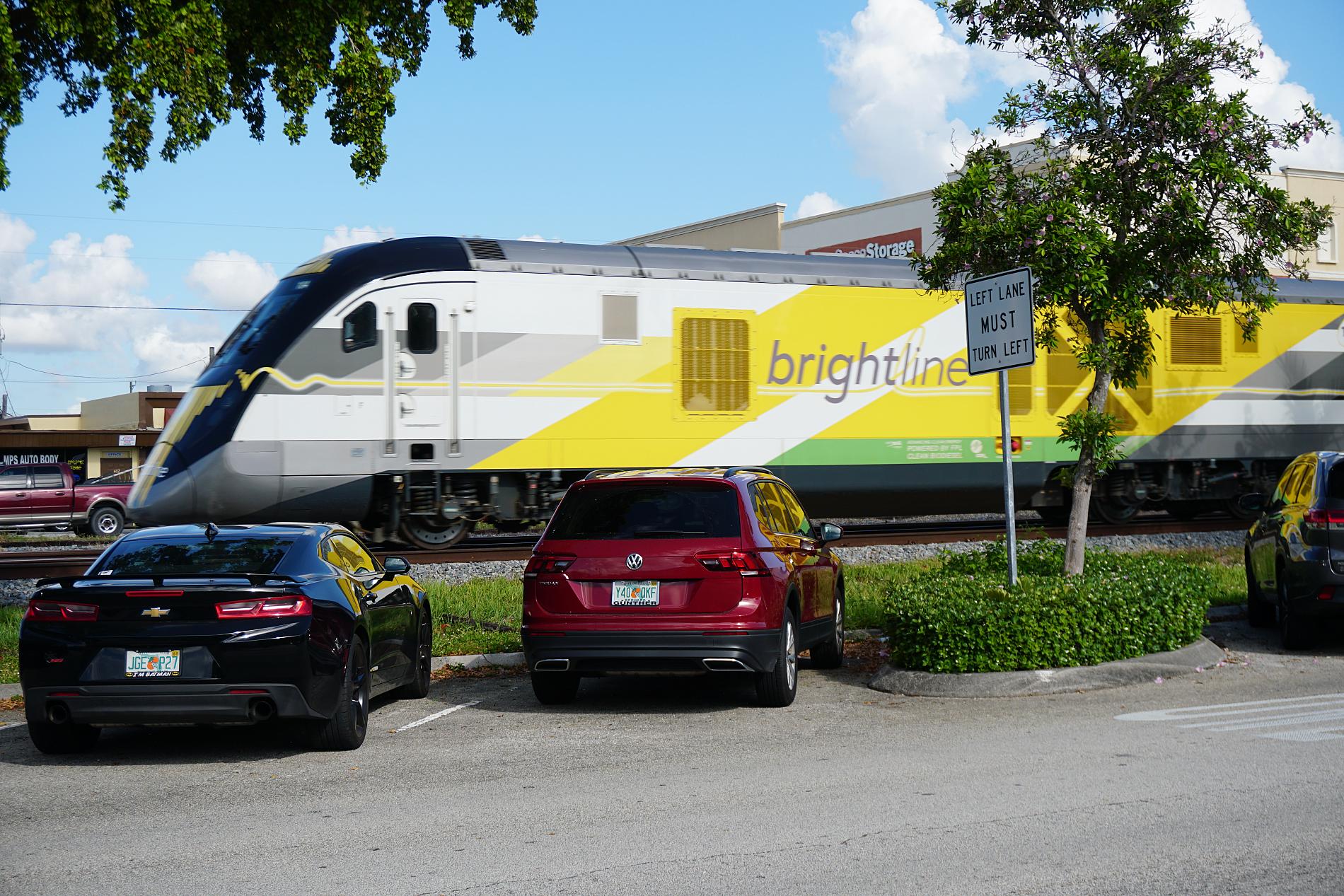 The much anticipated wait is over! As of May 18th, the FEC/Brightline railway corridor throughout Broward is officially a Quiet Zone.
On the morning of Monday, May 20, the City of Hollywood hosted a ribbon cutting celebration at the Hollywood Shuffleboard Complex to commemorate the success and completion of the Quiet Zone. The celebration kicked off with City of Hollywood Mayor Josh Levy thanking regional partners, but most importantly, the residents and stakeholders who live, work and play around the corridor for their patience and understanding. Other community leaders who spoke at the event include Broward MPO Executive Director Gregory Stuart, Brightline President Patrick Goddard, and Broward MPO Chairman Richard Blattner.
Gregory Stuart added during his remarks that "this ribbon cutting represents the end of one project and the start of something new in the region. The Quiet Zone is only the first step. The real estate development that can now occur along this corridor to meet the affordable housing needs of our society is going to be huge. Growth around transit means less cars on the road. It also means connecting our cities and neighborhoods. We look to transportation to solve a lot of problems, transportation provides access to jobs, healthcare and education. We are focused on the transportation system that is necessary to move us into the next century."
The Quiet Zone project area includes the Cities of Deerfield Beach, Pompano Beach, Oakland Park, Wilton Manors, Fort Lauderdale, Dania Beach, Hollywood and Hallandale Beach. With a $5 million dollar investment and more than 5 years of effort by the Broward MPO and partners, construction began in 2016 and included 24 grade crossings, as well as pedestrian improvements.
During the ribbon cutting, MPO staff had the opportunity to connect with more than 30 locals, elected officials and other supporters of the Quiet Zone.
This quality of life improvement still keeps safety as a top priority. Brightline has taken the lead on safety by encouraging the public to sign pledge cards promising to stay off the tracks and remain aware of oncoming trains.
All of the elected officials who attended signed a pledge card, and you can do the same! Keep yourself and your family and friends safe by also taking the pledge.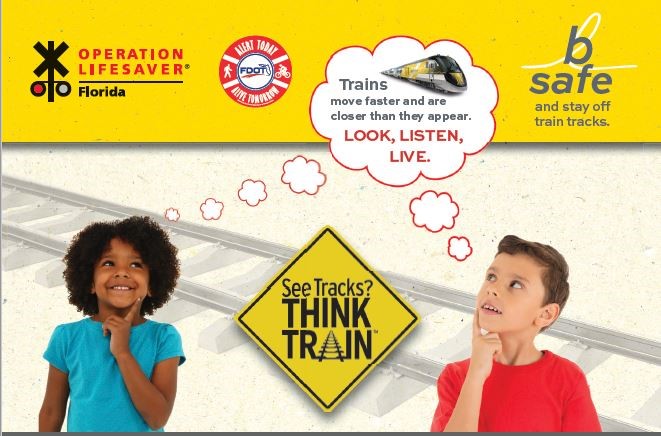 The Brightline pledge card is available at www.gobrightline.com
For more information on the project, please visit: https://www.browardmpo.org/index.php/news-updates/346-quiet-zone-reaches-completion