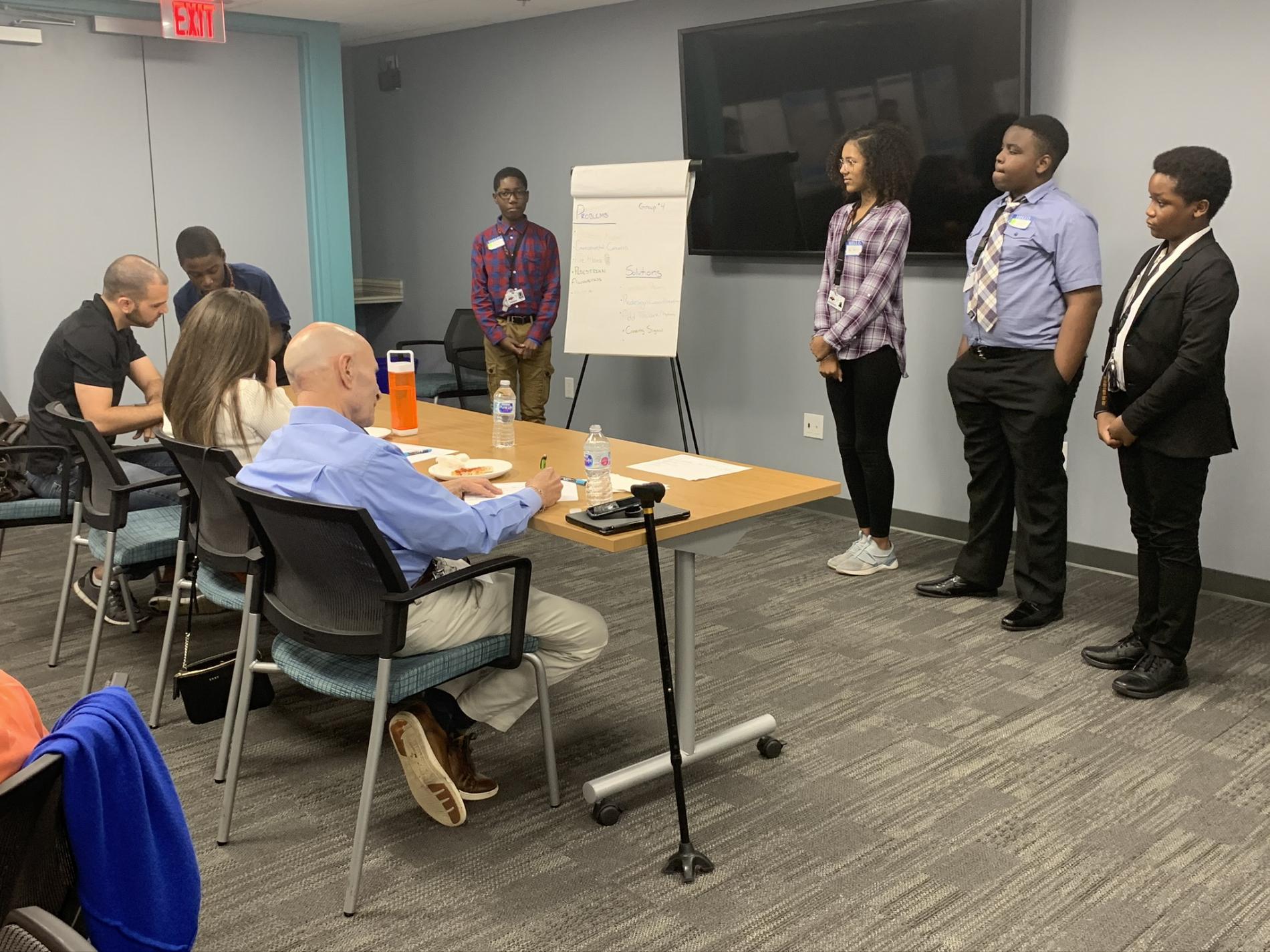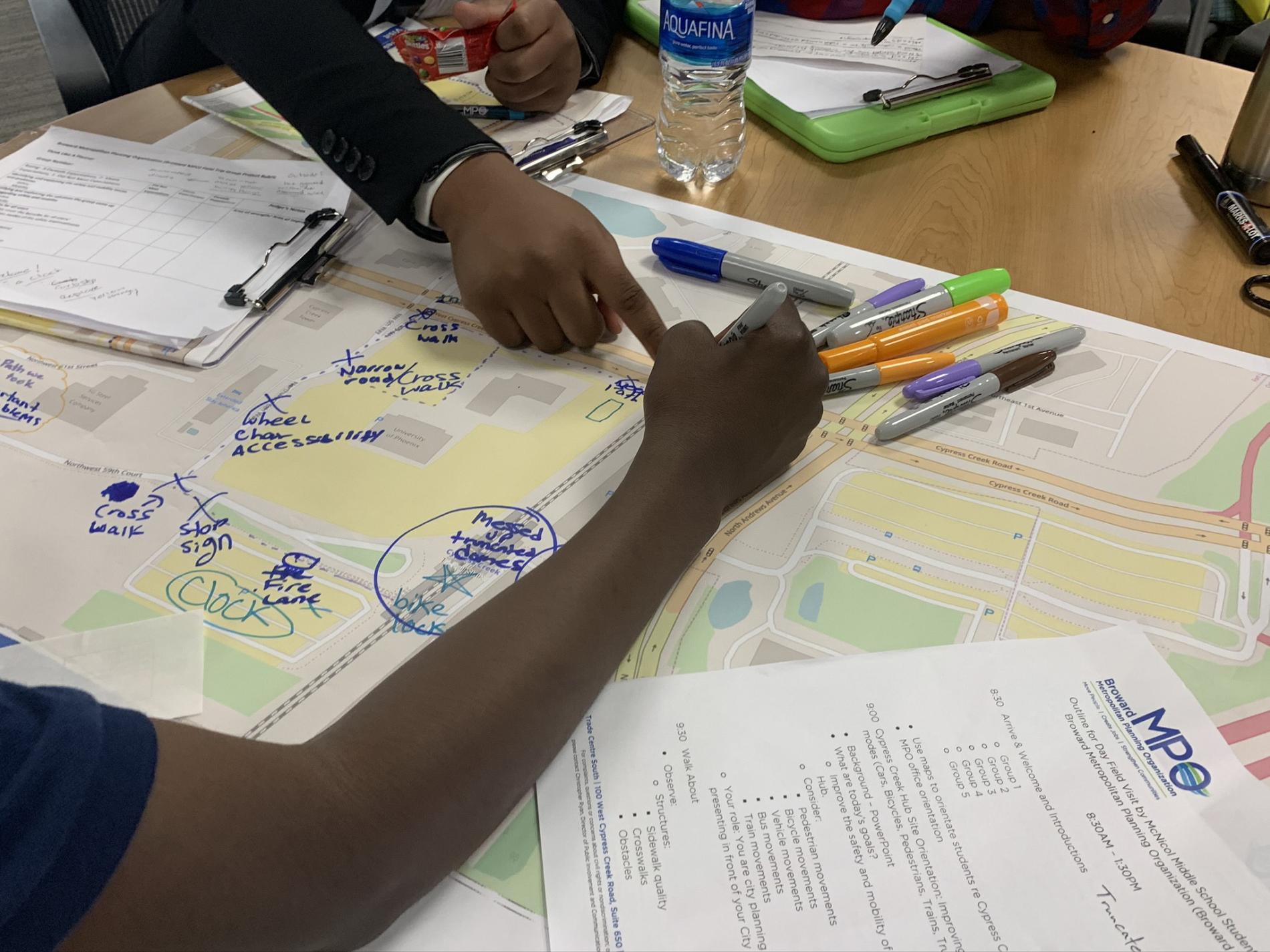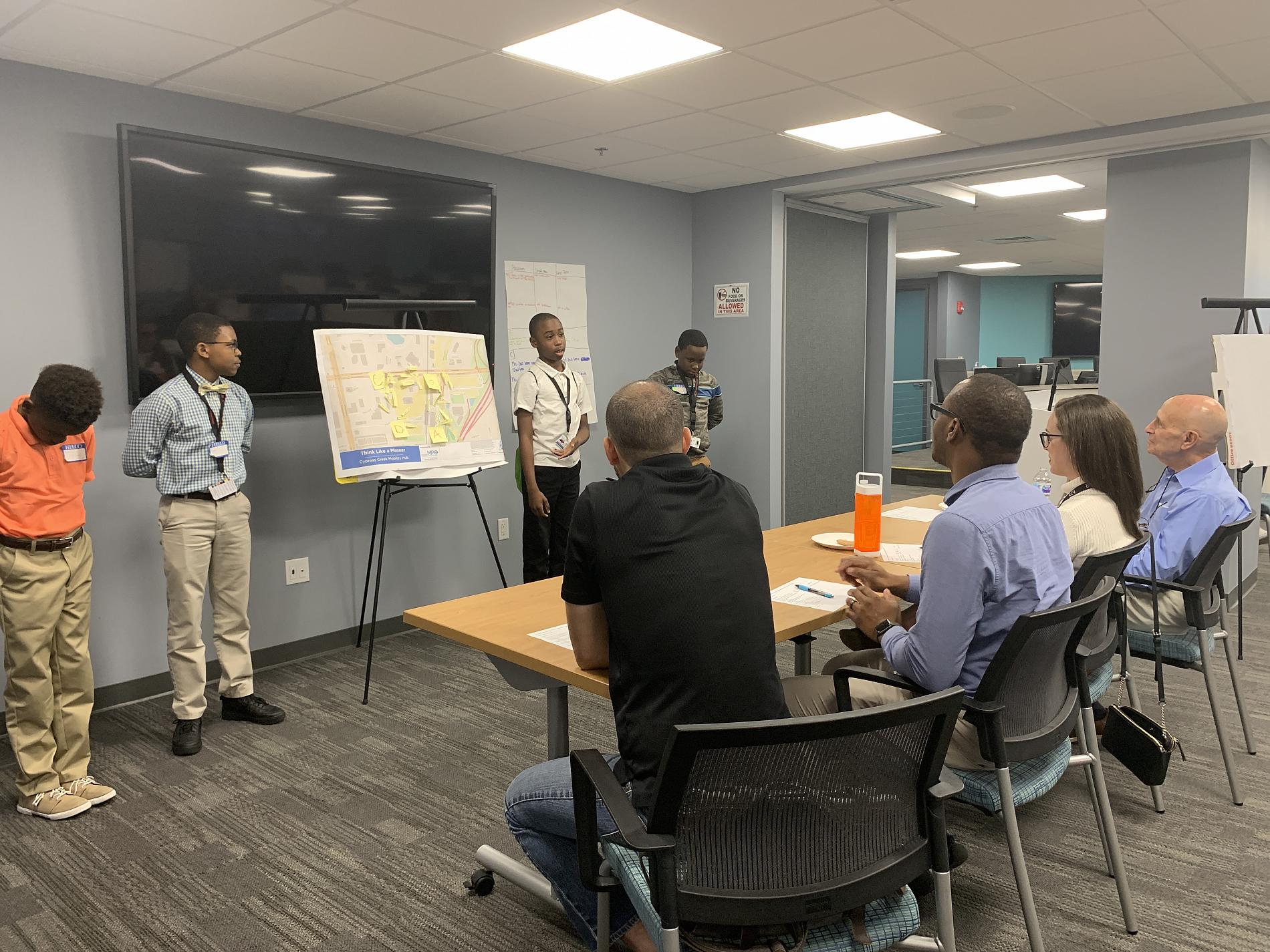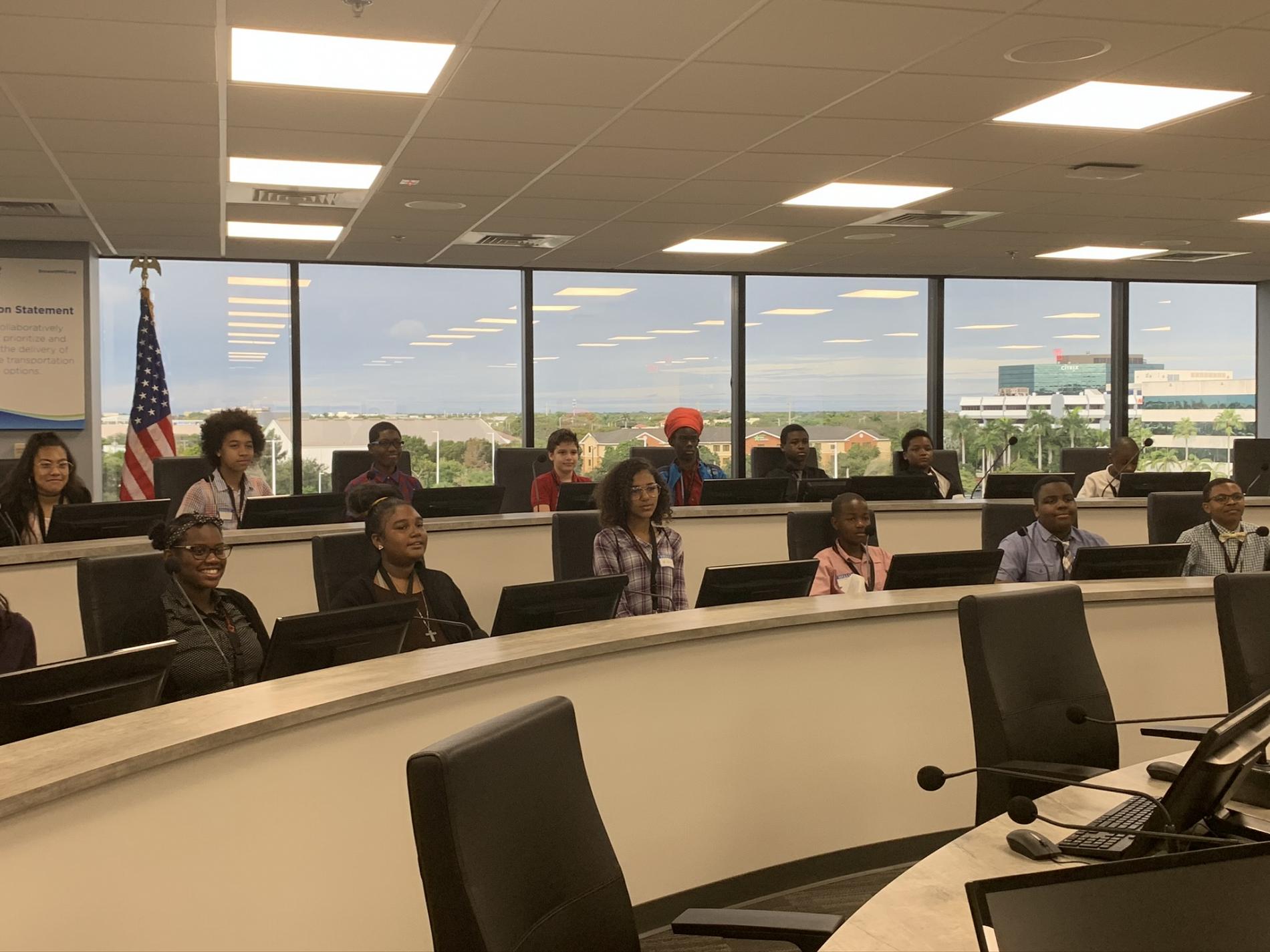 On Wednesday, December 18, 2019, the Broward MPO hosted a class of seventh-grade students from McNicol Middle School for our Think Like Planner program. This the first time, we have had the opportunity to engage with middle school-aged students, as historically this has been a program used in the high school grades. However, these future planners, engineers, and architects are advanced far beyond their years. They have STEM heavy course loads, they are thinking critically, and on the Engineering track in McNicol's magnet program.
The students were divided into groups and with the guidance of MPO staff, they conducted a walking audit throughout the Cypress Creek area around the MPO office. Students were given maps to take notes addressing current concerns that pedestrians, cyclists, transit users, and motorists may have, provide solutions and how it will benefit those who live, work and play in Broward. After wrapping up the audit, students collaborated within their groups to put together a presentation to a panel of four judges consisting of a City Commissioner and City Planner from the City of Hollywood and local transportation professionals.
During the student's site visit, they had the opportunity to tour our board room, get insight into the transportation industry, meet some of the movers and shakers in Broward, as well as gather valuable feedback on presentation skills that will set them apart. Students had a blast talking to our planners, public involvement team, and transportation decision-makers.