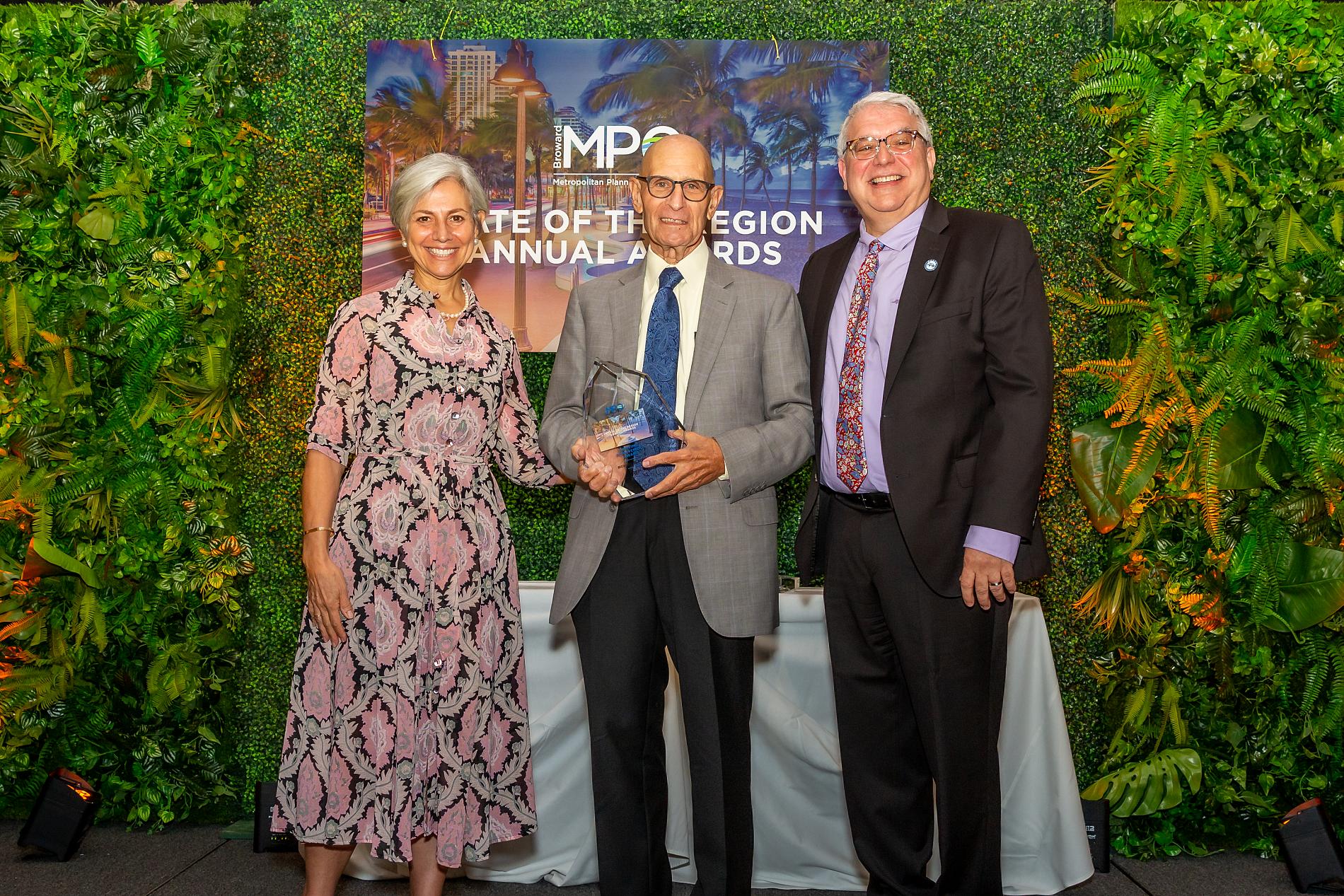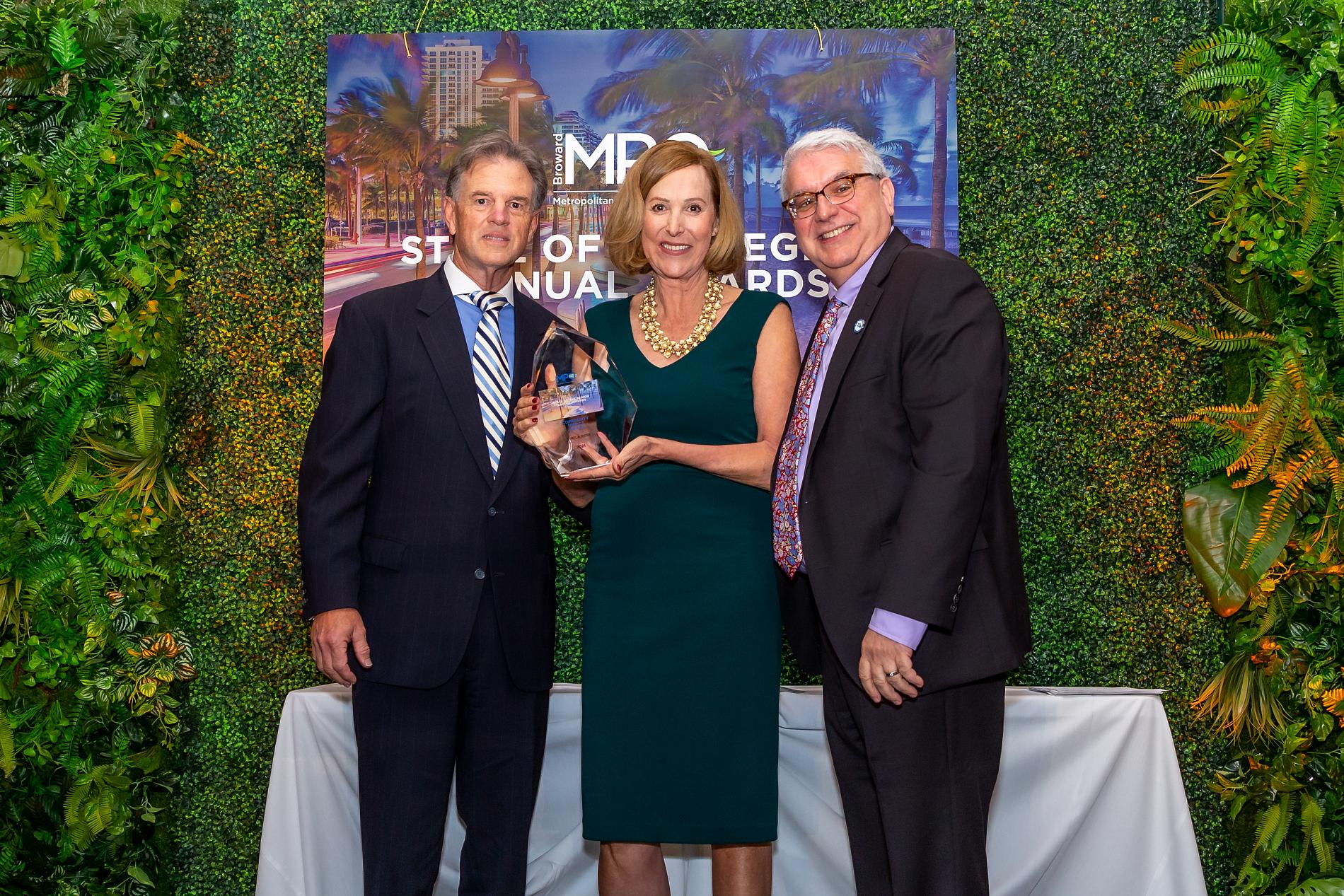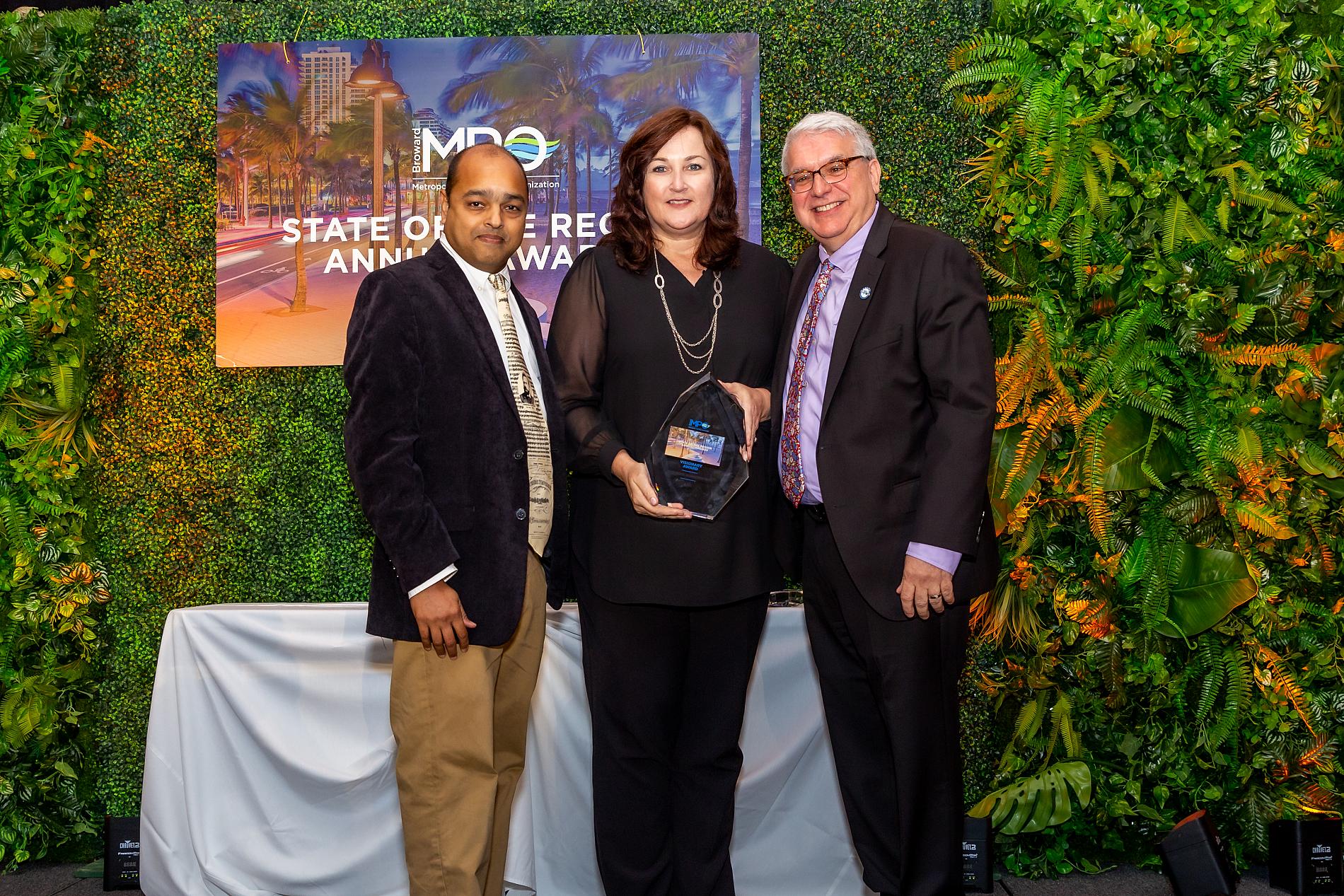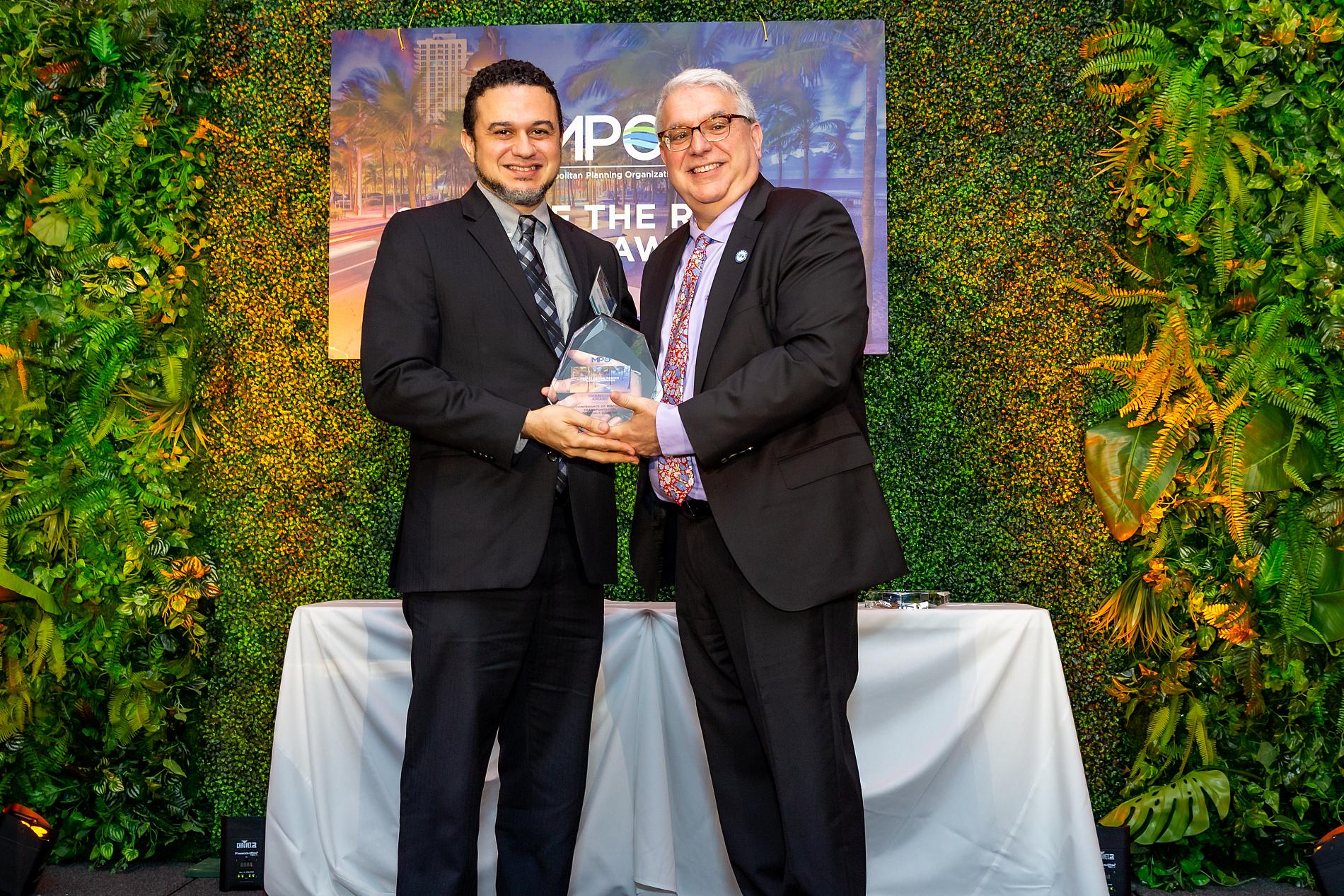 On Friday, November 19, the Broward MPO hosted its inaugural State of the Region Annual Awards Luncheon.The luncheon celebrated the impact of the Broward MPO's significant role in planning and directing transportation and infrastructure projects throughout the region and honored those who advocate for smart planning and connectivity. Over 300 transportation professionals who support the MPO's mission and vision attended the award ceremony.
Jacey Birch, morning news anchor for WPLG Local 10, hosted the luncheon. Four awards were presented highlighting honorees passionate about transportation, visionaries within the industry, and working diligently to increase connectivity with our region. Former Hollywood Commissioner and past Broward MPO Board Chair Richard Blattner was the Lifetime Achievement Award recipient. The Conference of Minority Transportation Officials (COMTO), Fort Lauderdale Chapter were awarded the Champion Award. The Visionary Award was presented to Florida House of Representative and former MPO Board Member Christine Hunschofsky [D-96] and Deputy City Manager Sheila Rose was honored with the Community Impact Award.
Broward MPO Executive Director Gregory Stuart spoke about the future of transportation and how the MPO's Vision 2100 plans to help Broward sustain and evolve for the next generation. Guest speaker, Anant Dinamani from Deloitte Consulting, also spoke on the future of transportation from the private sector's viewpoint. He highlighted on the evolution of transportation and the importance of being at the center of the autonomous vehicle wave to ensure access and inclusivity for everyone. Attendees were able to experience this first hand at the event thanks to sponsors BYD and Wheels, who provided an electric bus and scooters for the guest to ride on and learn more about them. The Miles to Success event also coincided with the release of the Broward MPO's annual report, which shares success stories from a challenging year.
The State of the Region event was made possible with the help of our sponsors, the City of Hollywood/Hollywood Community Redevelopment Agency; Florida Power & Light Company; T.Y. Lin; Broward, Palm Beaches and St. Lucie Realtors; Kimley Horn; South Florida Regional Transportation Authority/Tri Rail; Tindale Oliver; Goodman Public Relations; the Downtown Transportation Management Association; The Brand Advocates and Weiss Serota Helfman Cole & Bierman.
CLICK HERE, to watch the recording of the event.