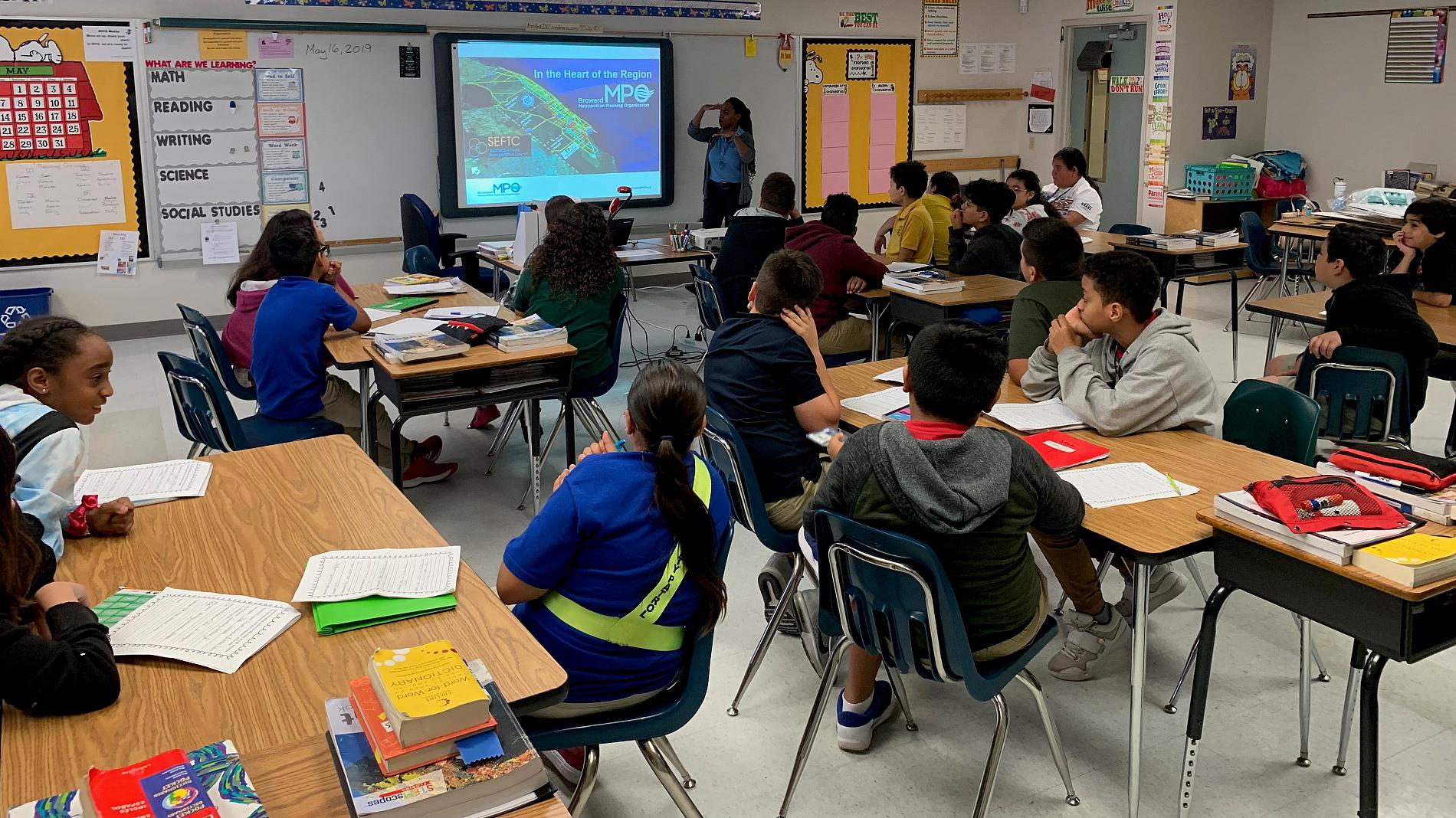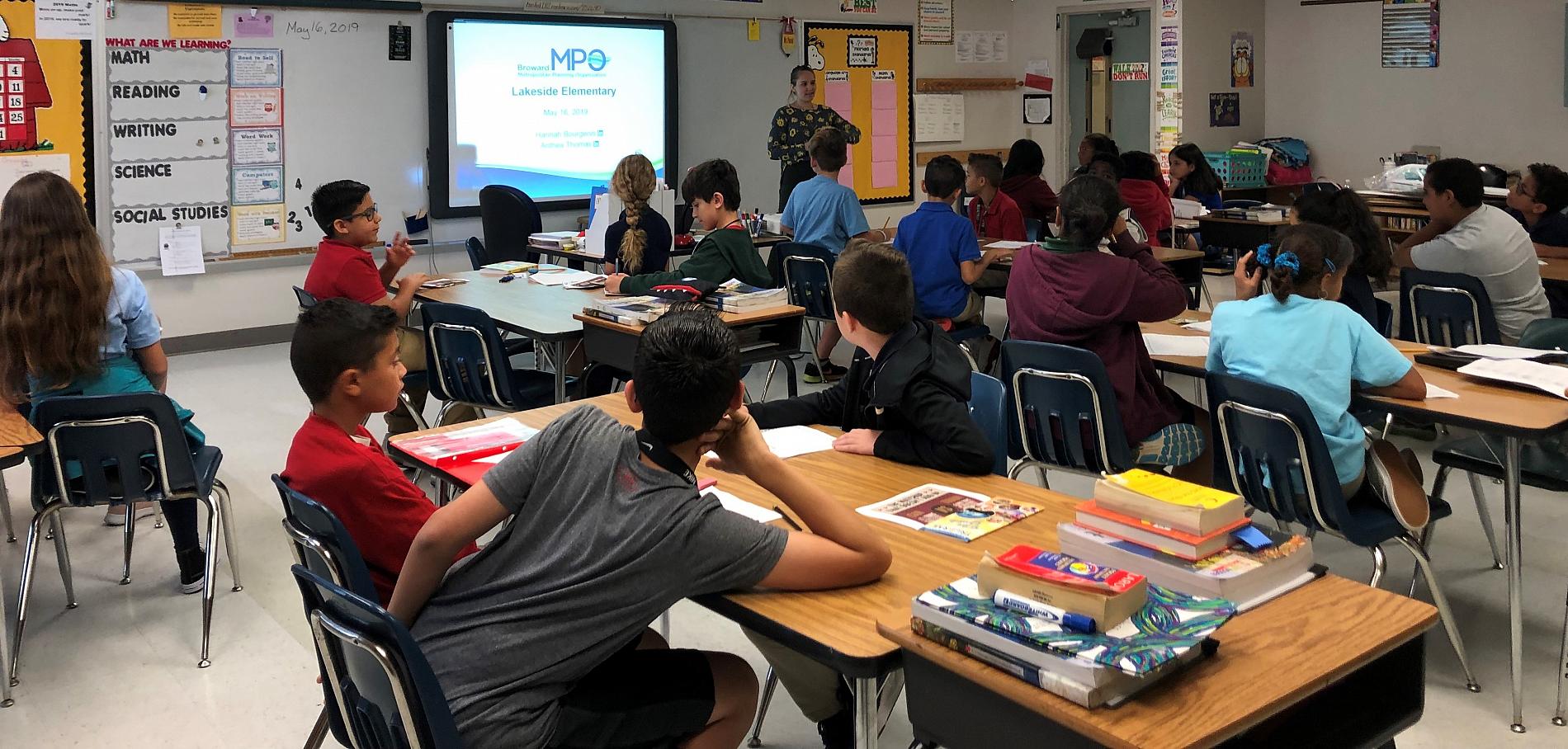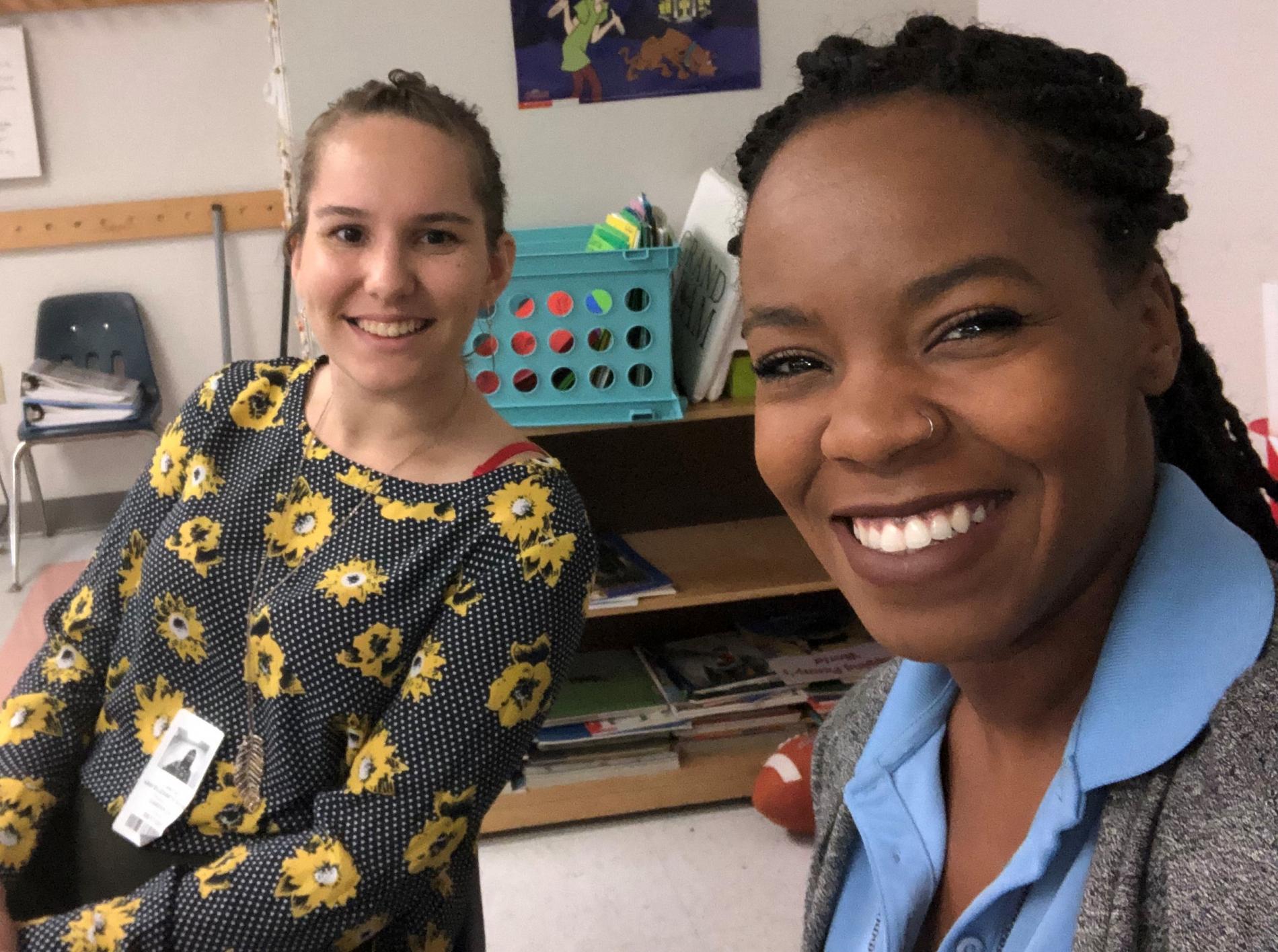 MPO staff had the pleasure of talking to six 5th grade classes during the 2019 Career Day at Lakeside Elementary. Over the course of four hours, power duo Anthea and Hannah spoke to over 100 educated 5th graders about how transportation plays a part in their daily lives. Through an interactive slideshow, personal experience, a video, and student participation, students learned about the importance of a transportation system that caters to all needs of a community. The presentation started by asking the students how they got to school that morning, followed by naming other modes of transportation, showing students the evolution of Broward, and explaining how available transportation was a key factor in the development of Broward.
It was a unique experience with MPOer Hannah, as she attended Lakeside Elementary years ago and could tell students that she sat in their very seats when she was their age. Overall, both the students and MPO staff enjoyed learning from each other and exchanging ideas on what Broward transportation may look like in the future. It is important to engage young students in these conversations, because one day they will be the transportation decision-makers of Broward planning for now and the future.During our discussions, each of the six groups came up with great solutions to some of the transportation issues we face in Broward.
Would you like to have the MPO talk with your team? Reach out to Anthea Thomas for scheduling inquiries.