This past weekend our partners at the City of Sunrise held a ribbon cutting event for the NW 64 Avenue project. Did you know that the MPO contributed $1 Million federal dollars to this project? This project connects to the Sunset Strip Broward Complete Streets Demonstration Project! Some of the improvements include wider sidewalks, new & wider bike lanes and more.
Here's some information about the project:
The project will reduce the four-lane divided roadway down to single northbound and southbound vehicular travel lanes.
The roadway will be enhanced by adding six-foot wide bicycle lanes with three-foot wide buffer strips adjacent to each vehicular travel lane.
The existing four-foot wide sidewalks will be replaced with new six-foot wide concrete sidewalks on both sides of the street.
New pedestrian lighting will be added along the sidewalks. At side streets, crosswalks will be replaced with colored, stamped concrete to match those on Sunset Strip.
The swales will be reworked to improve drainage along the roadway in addition to the installation of irrigation and landscaping improvements.
Neighborhood recognition and aesthetics will be improved by adding entry features on the north and south ends of the medians as well as the installation of an "Art in Public Places" feature near the center of the project area".
Total Cost: $ 2.4 Million
Federally Funded Amount: $1 Million
Limits: NW 64th Avenue in Sunrise, FL (from Sunset Strip to Oakland Park Boulevard)
Here are some before and after shots of the finished project!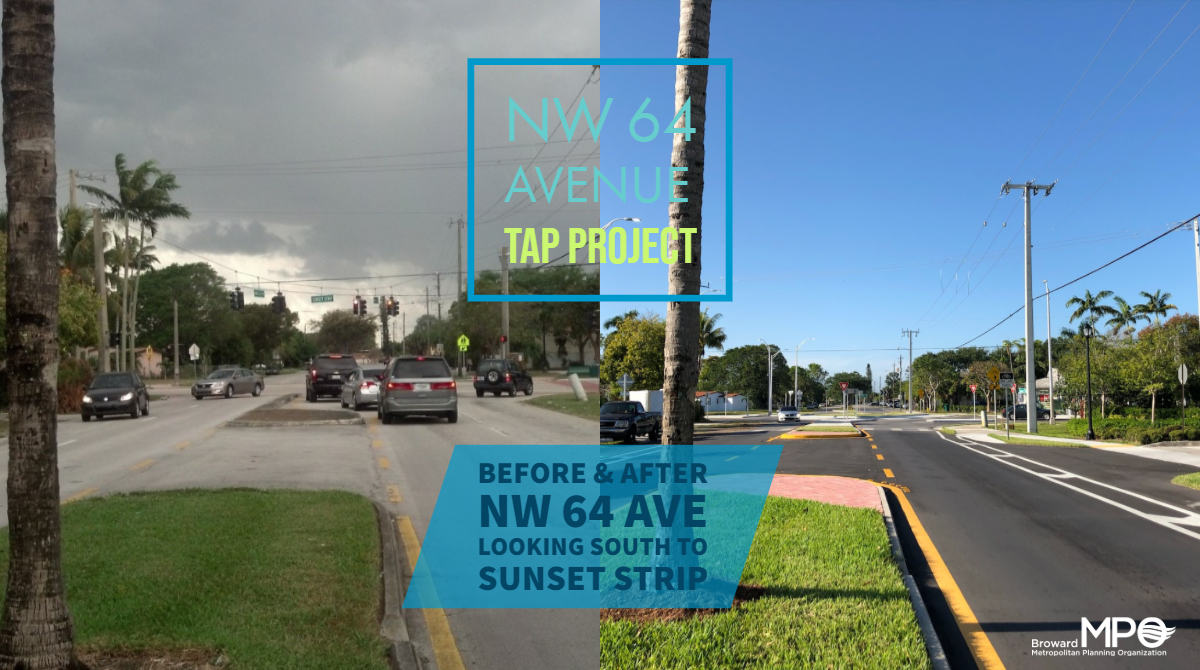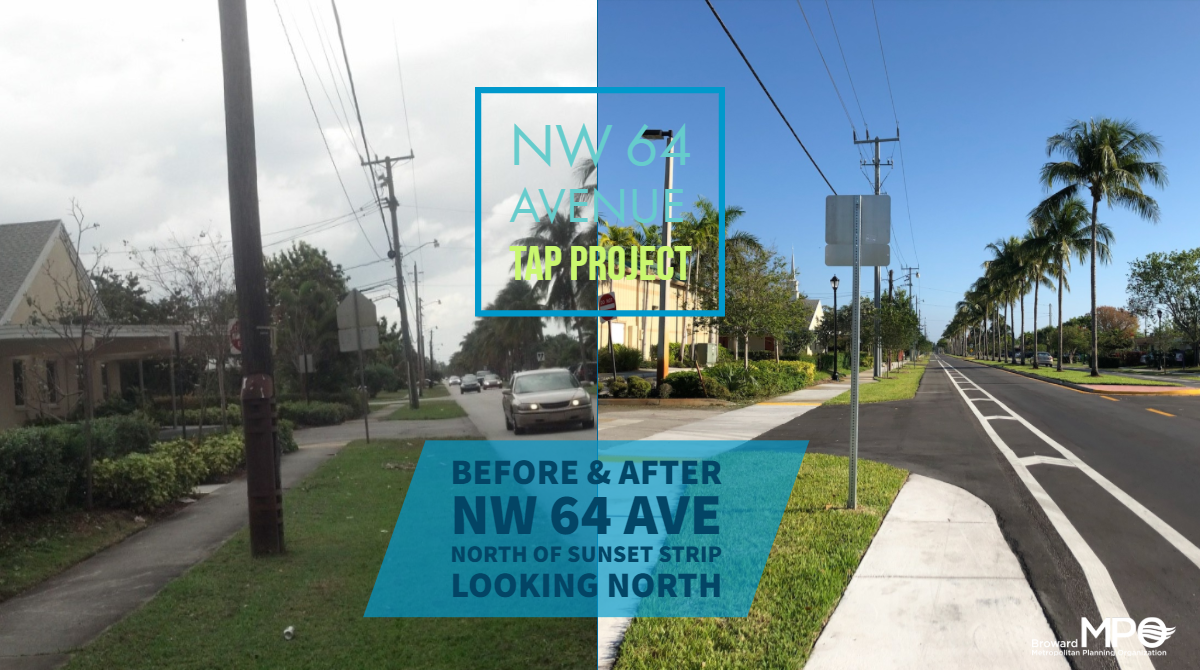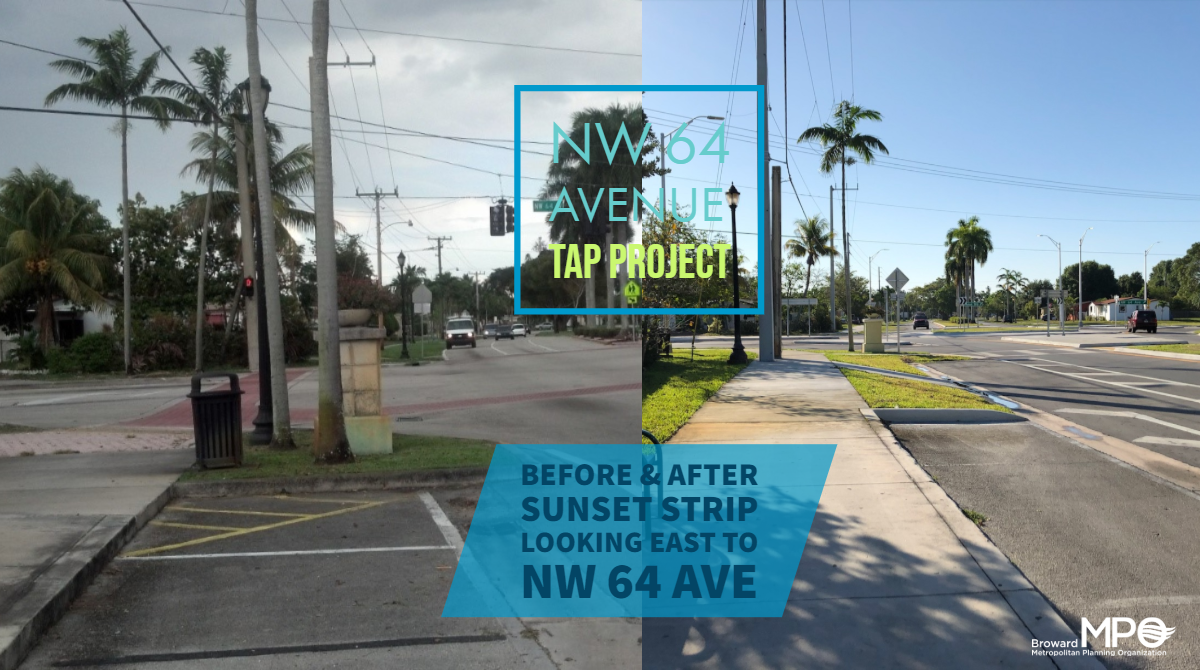 For More Information
Please contact Conor Campobasso at campobassoc@browardmpo.org or (954) 876-0054 to learn more about the Broward MPO and what they are working on in your community.