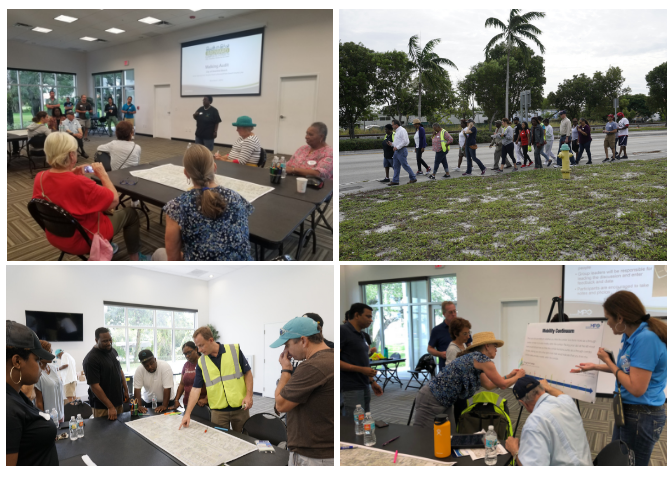 Special thanks to Deerfield Beach's City Commission and staff from many departments for their personalized approach and preparing for the Walking Audit workshop. The Broward MPO extend their gratitude to the 49 individuals who participated in the Walking Audit, which was graciously hosted by the City at the Hillsboro Community Center.
On Saturday, November 3, 2018, from 9:00 a.m. to 11:00 a.m. 49 residents, community members, and staff gathered at Hillsboro Community Center to conduct the Walking Audit along Dixie Highway from SW 10th Street to Hillsboro Boulevard. This walking audit segment is a representative portion of the entire corridor identified in the Complete Streets Master Plan, Dixie Highway from Sample Road to the Broward/Palm Beach County Line.
Visit Walking Audits section to download the report and learn more about this important initiative in Broward Region.