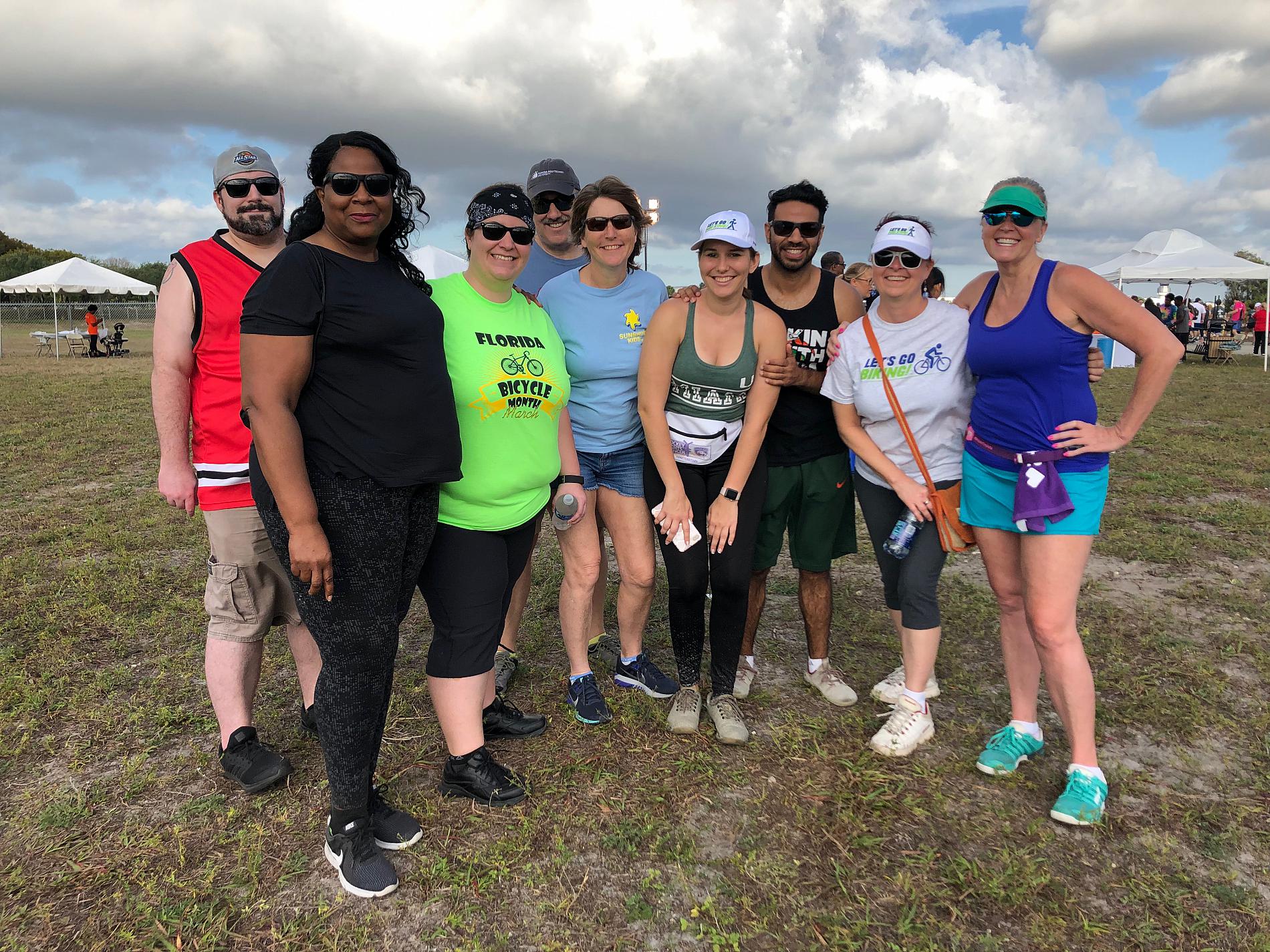 On April 13, the Broward MPO participated in the Inaugural Uptown 5K at the Fort Lauderdale Executive Airport Runway. We are excited to announce we exceeded our goal of raising $700 benefitting the Trustbridge Hospice Foundation.
Mpoers Veleta, Rebecca, Hannah, Charlene, and Kim, along with family and friends, rose bright and early Saturday morning to "take off" at 8:30 sharp. Before the flight, runners and walkers had the opportunity to speak with vendors and organizers, as well as make last minute donations before stretching and taking off. Over 1,200 supporters attended the event and had the choice of running or walking a 2K or 5K along the Fort Lauderdale Executive Airport tarmac.
The motivation behind the Uptown 5K was to raise awareness for Trustbridge's commitment to providing care for everyone, even those without insurance or are unable to pay. All donations from the event benefitted the Trustbridge Hospice Foundation to help fund programs and services Trustbridge offers, including comfort care, charitable care, music therapy, pet therapy, adult and children's bereavement services, and children's camps.
To see where else the MPO has been, be sure to read our Making Waves Outreach Calendar monthly.