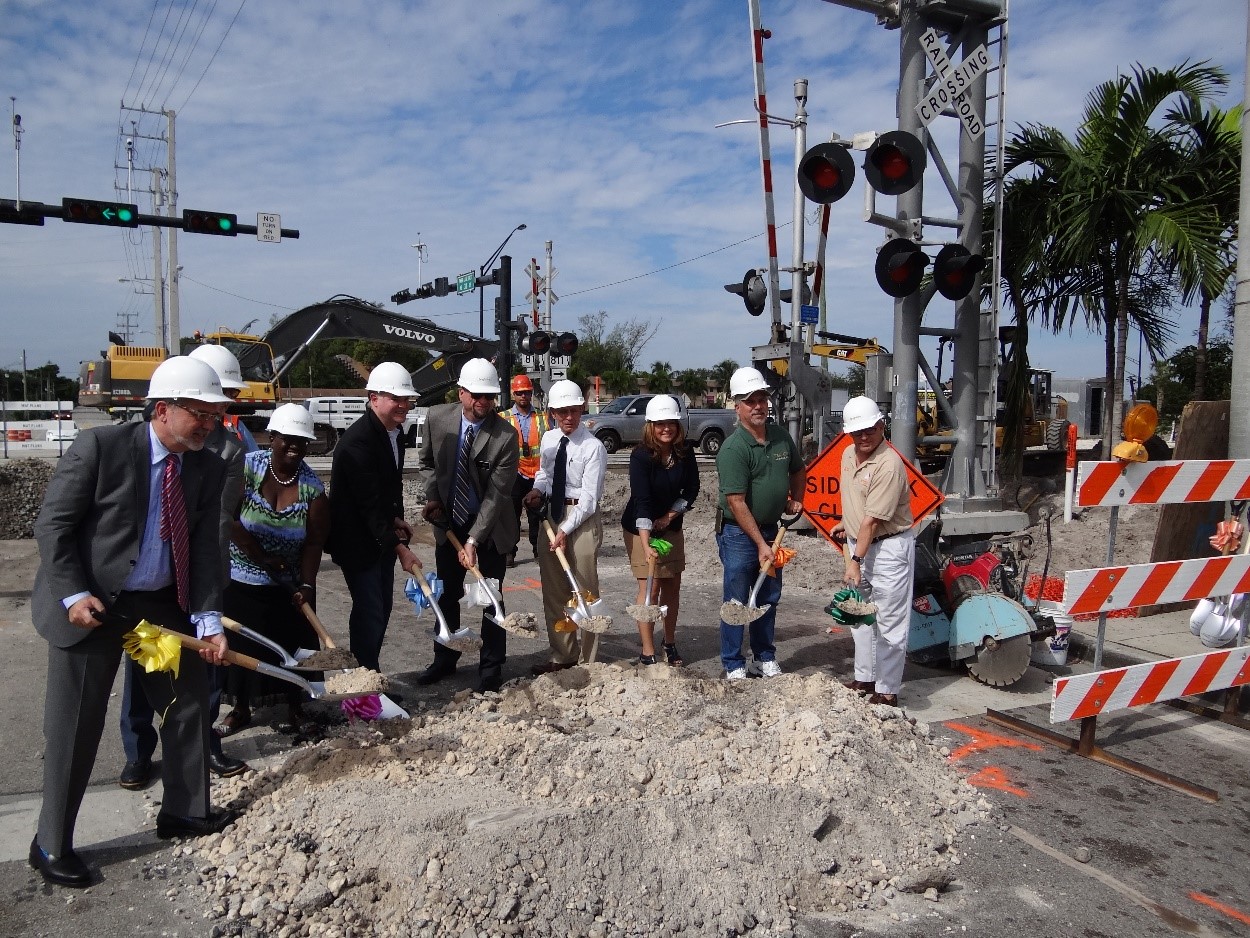 The Broward Metropolitan Planning Organization (MPO) and its partners from Brightline are proud to announce the completion of quiet zone construction.
This project, which began construction in late 2016, is now complete along the entire Florida East Coast Railway (FEC) corridor in Broward County which includes the Cities of Deerfield Beach, Pompano Beach, Oakland Park, Wilton Manors, Fort Lauderdale, Dania Beach, Hollywood and Hallandale Beach.
With the construction complete, the MPO will be submitting the necessary paperwork to the United States Department of Transportation, Federal Railroad Administration, to file the notice of establishment for a quiet zone. After the required minimum 21-day review period the quiet zone will be in effect for the entire 26-mile railroad corridor. In preparation, for the implementation of the Quiet Zone Brightline has delivered the "No Train Horn" placards and is coordinating their installation advising motorists of the quiet zone.
The Quiet Zone is anticipated to become active at midnight on May 18, 2019 and the train horns will stop sounding, unless the train engineer perceives a threat on or near the tracks. The MPO and its member governments encourage everyone to only cross railroad tracks at designated grade crossings and obey all warning devices. Remember, see tracks, think train.
For More Information
Please contact Paul Calvaresi at calvaresip@browardmpo.org or (954) 876-0037 to learn more about the Broward MPO and what they are working on in your community.