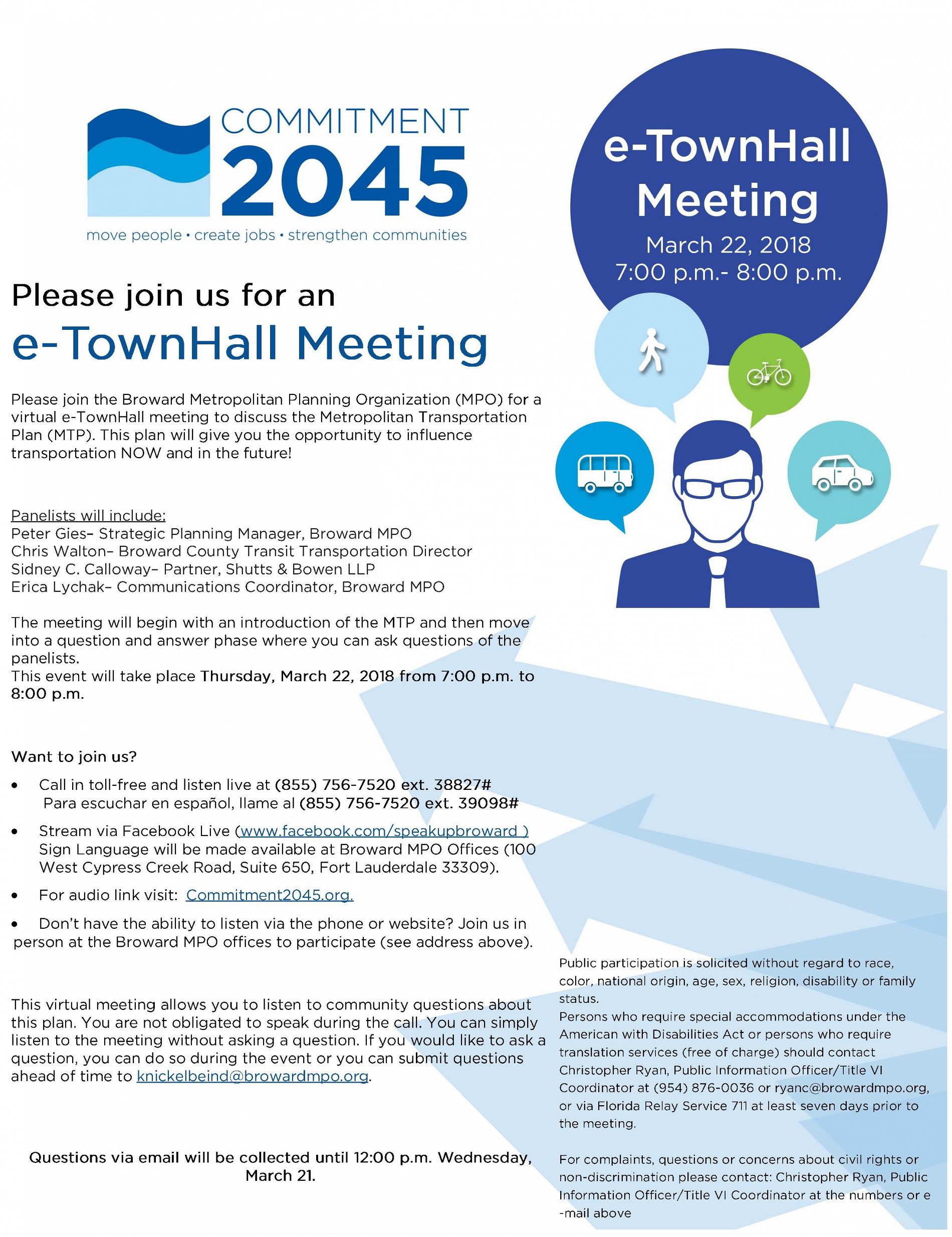 The meeting will begin with an introduction of the MTP and then move into a question and answer phase where you can ask questions of the panelists.
This event will take place Thursday, March 22, 2018 from 7:00 p.m. to 8:00 p.m.

Want to join us?
Call in toll-free and listen live at (855) 756-7520 ext. 38827#
Para escuchar en español, llame al (855) 756-7520 ext. 39098#
Stream via Facebook Live (www.facebook.com/speakupbroward )
For audio link visit: Commitment2045.org.
Don't have the ability to listen via the phone or website? Join us in person at the Broward MPO offices to participate (100 West Cypress Creek Road, Suite 650, Fort Lauderdale 33309).
This virtual meeting allows you to listen to community questions about this plan. You are not obligated to speak during the call. You can simply listen to the meeting without asking a question. If you would like to ask a question, you can do so during the event or you can submit questions ahead of time to knickelbeind@browardmpo.org.
Questions via email will be collected until 12:00 p.m. Wednesday, March 21.