The 2016 Dangerous by Design report published by the National Complete Streets Coalition highlights an ongoing problem for Broward residents who walk and/or ride bicycles on our roadways. The State of Florida was home to the top 7 metropolitan areas with the highest pedestrian danger index with the Broward-Miami-Dade region ranking 11th overall in this study. The Broward Metropolitan Planning Organization (MPO) recognizes the complexity of this issue and is honing its efforts to decrease bicycle and pedestrian crashes in the region through a variety of efforts channeled through our Complete Streets Initiative.
As part of this initiative, the Broward MPO has been hard at work developing the Bicycle and Pedestrian Safety Action Plan in an effort to make Broward's streets safer to walk and ride your bicycle. The purpose of the action plan is analyze historical bicycle and pedestrian crash data and identify crash patterns in order to develop recommendations and countermeasures to improve Broward's unsafe bicycle and pedestrian environment. Broward MPO staff has been working alongside a diverse stakeholder group, known as our "Advocacy Team," to guide this effort and participate in the data analysis and field reviews. As part of the plan, the Advocacy Team has conducted a complete review of all bicycle and pedestrian crashes over the past five years in the Broward region and identified five crash hot spots to focus the analysis. The advocacy team has also classified these hot spots into five different typologies (urban intersection, suburban intersection, urban corridor, suburban corridor, and beach access corridor) as a way to expand the application of the crash analyses countywide. Additionally, the team conducted on-site field visits to survey the bicycle and pedestrian environment and identified a priority list of action items to pursue based on feedback from the data and analysis. Based on data analysis, field reviews, and feedback received from the Advocacy Team, the plan has established the following Calls to Action: Set the Stage, Create Safe Streets, Prevent Aggressive Behavior, and All Hands on Deck.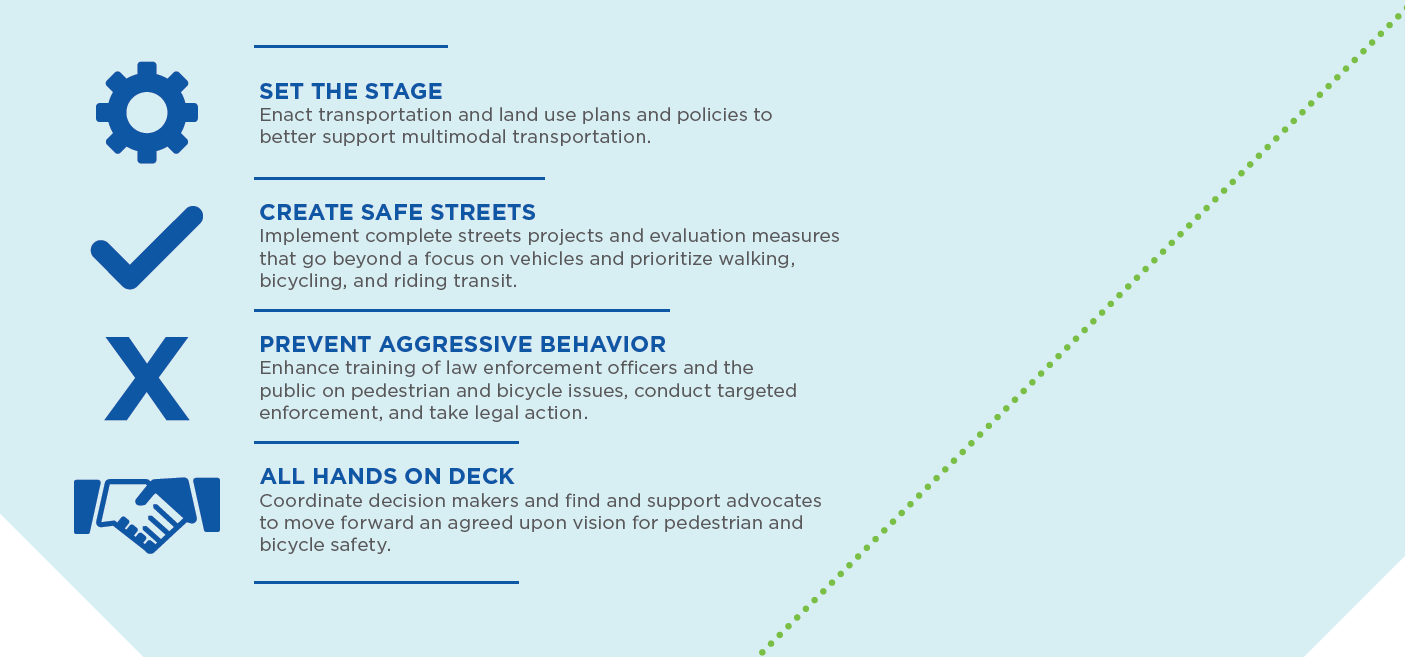 Bicycle & Pedestrian Safety Action Plan Documents
Advocacy Team Meeting #1 - April 19th, 2016
Advocacy Team Meeting #2 - September 20th, 2016
Advocacy Team Meeting #3 - September 26th, 2017
For More Information
Please contact Peter Gies at (954) 876-0048 or giesp@browardmpo.org to learn more about the Broward MPO and what they are working on in your community.