Municipal Surtax Services News & Updates
Visit the new Municipal Surtax website at: www.penny4transportation.org
The MPO recommendation for the Municipal Surtax Capital Projects Priorities for the Five-Year Plan (FYs 2021-2025) can be found here.
On June 18, 2020, the Broward County Commission approved unanimously Item #72, Cycle 1 Municipal Surtax Projects, including 97 municipal capital projects in the amount of $65,735,720.
County's FAQ for approved municipal surtax projects can be found here.
Please go to the Penny For Transportation website at: https://www.broward.org/pennyfortransportation/Pages/default.aspx for additional information or contact Cindy Malin, Surtax PIO, at (954) 357-9505 or cmalin@broward.org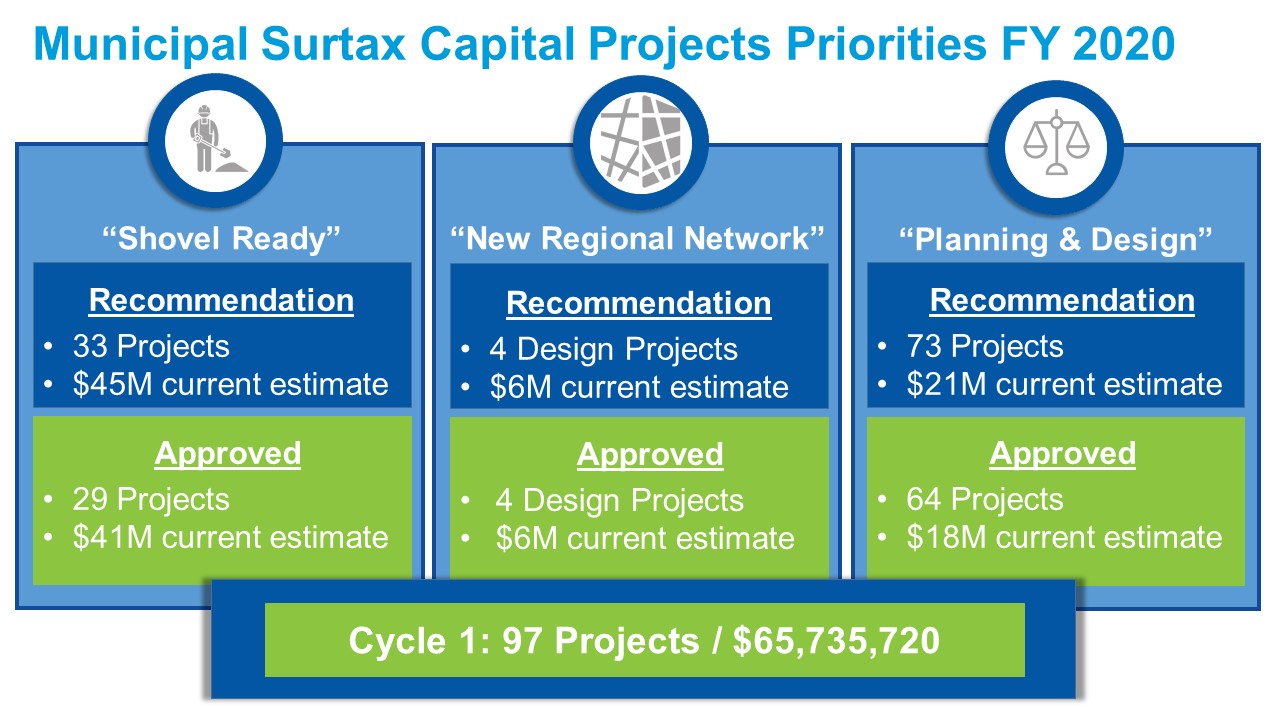 At the October 23, 2019, and December 5, 2019, Municipal Surtax Workshops, the following Municipal Surtax Project Prioritization Criteria and Point Distribution was established: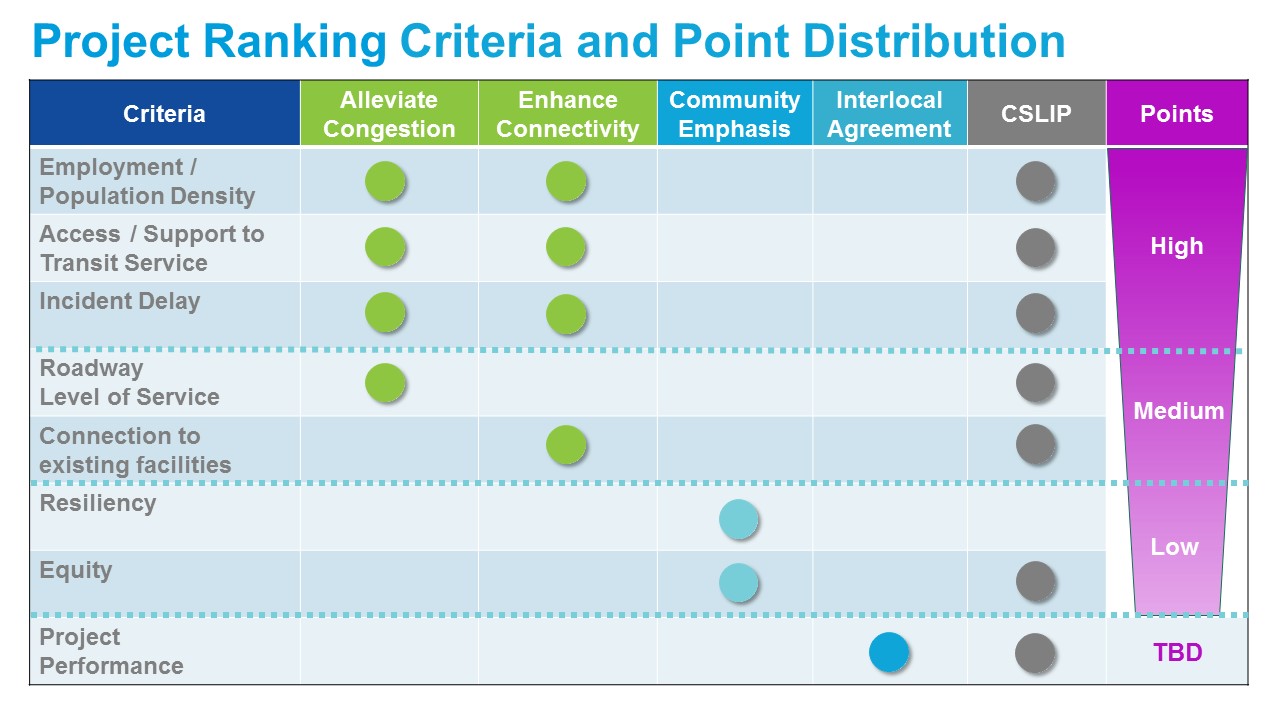 Please direct your questions to the following staff: