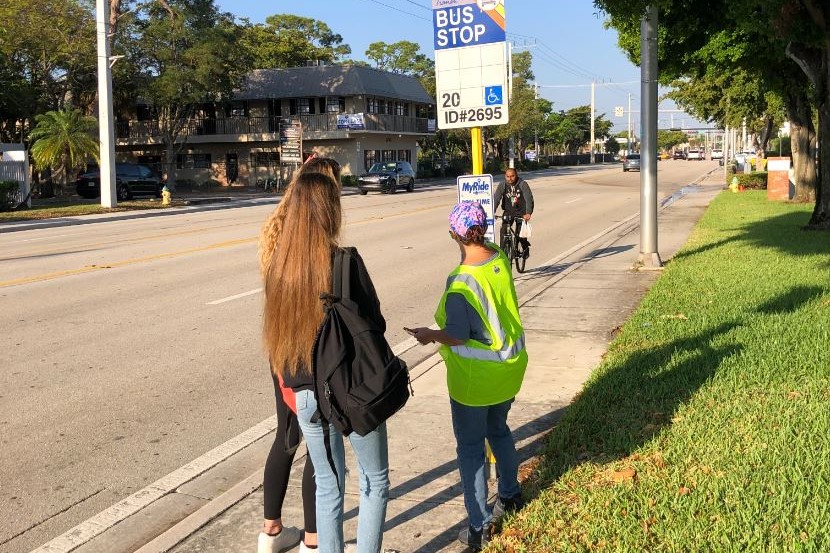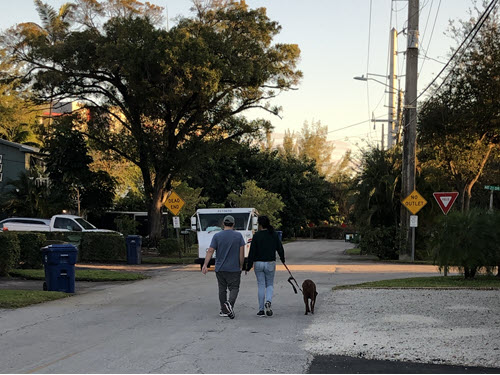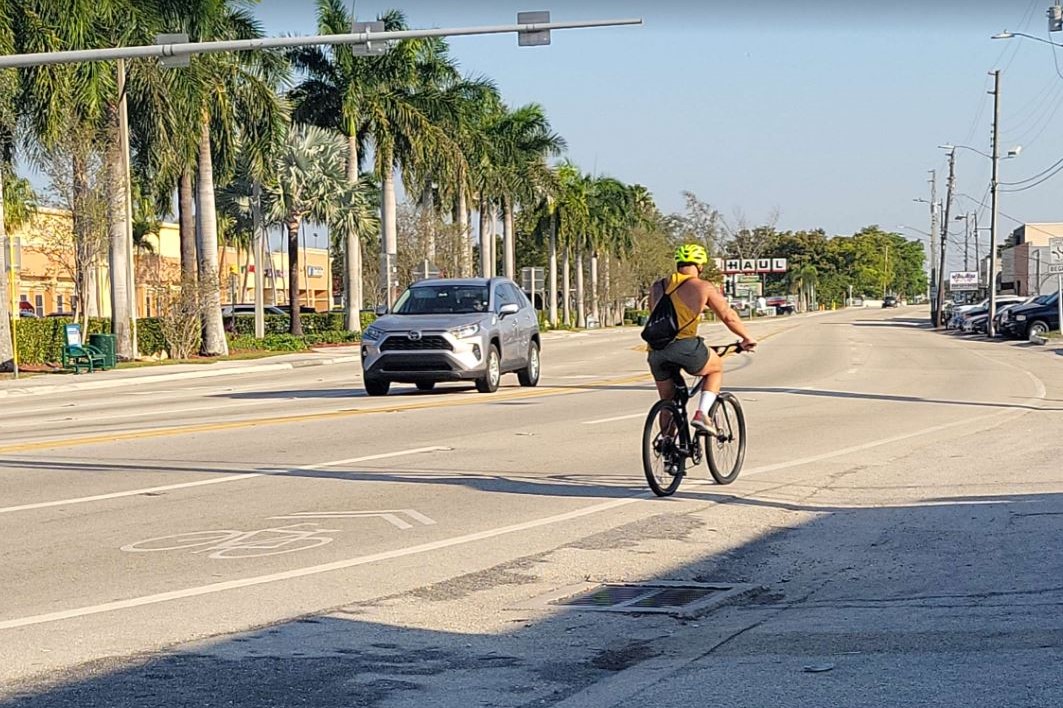 Wilton Manors Transportation Master Plan
The Vision of the City of Wilton Manors Transportation Master Plan is to develop multimodal facilities that create a cohesive community and address the diverse needs of residents, visitors, and business owners. The Plan's recommended improvements are intended to improve safety, walkability, quality of life, and economic development through the provision of safe, comfortable, and convenient walking and biking networks. Specific consideration is given to facilities needed for both daytime and nighttime usage. By identifying specific transportation projects, the plan is intended to assist the City in prioritizing effective transportation investments in the short, mid, and long term.
Public Involvement and Community Meetings:
A survey was conducted via SurveyMonkey from February 2023 to May 2023. Over 475 responses were provided, including many general comments. The results of the survey are here.
Two Community Meetings were held in April 2023. Residents, business owners, and other stakeholders shared their concerns and desires for multimodal transportation in the City. A compilation of the comments received at the Community Meetings is available here.
Please refer to the City's website for meeting information. https://www.wiltonmanors.gov/220/City-Commission
Proposed Solutions On November 14, 2023 the MPO presented to the City Commission about the Proposed Solutions.
Click Here
to see the full set of Proposed Solutions.
Two Community Meetings! Please Join.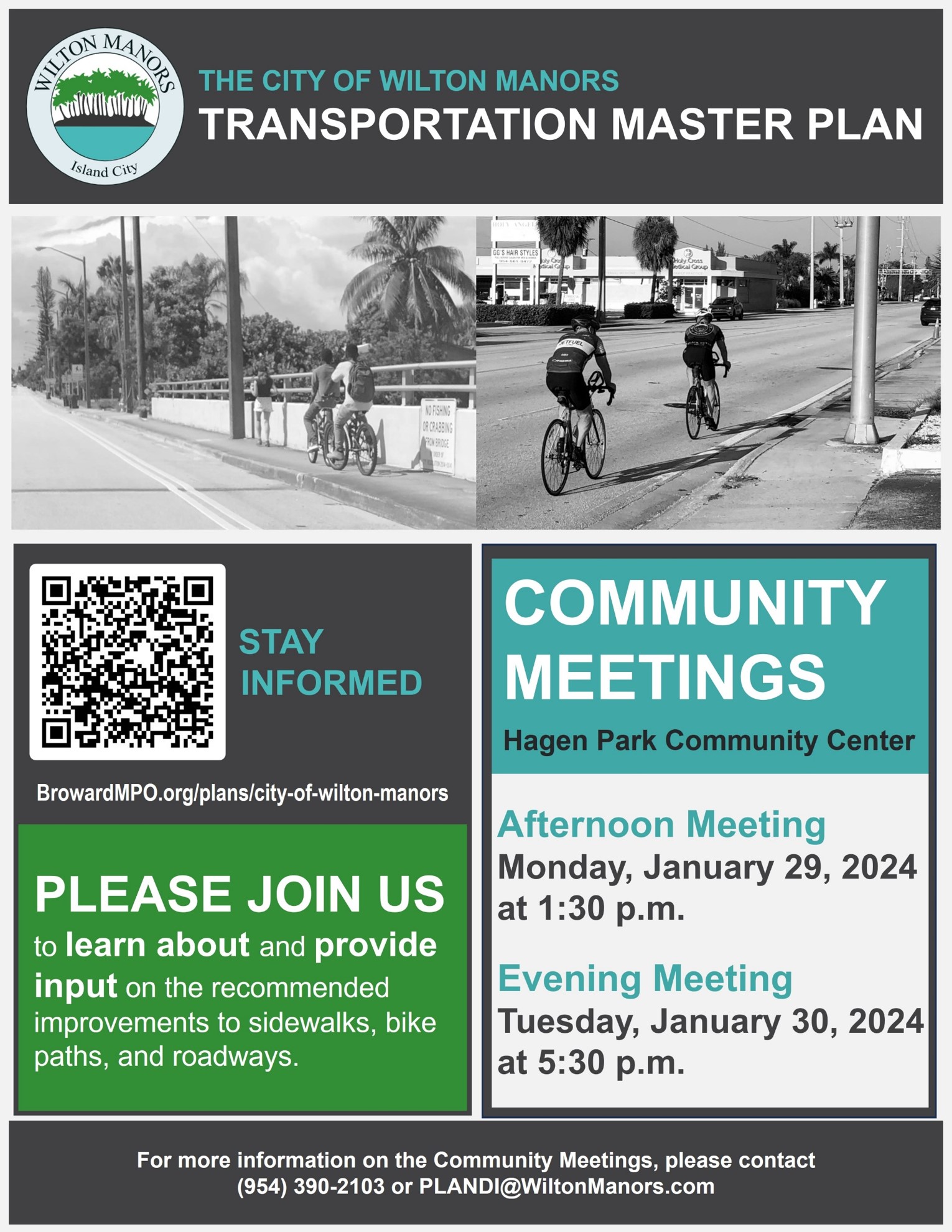 Improvements for sidewalks, bike paths, and roadways have been identified. Please join us at two Community Meetings to learn about and provide input on the recommended improvements. Staff from the Broward MPO and the City of Wilton Manors will explain the recommendations and answer your questions. We look forward to seeing you at the Community Meetings.
Resources and Documents: