*Photo courtesy of Art Seitz
Commitment 2045
The Commitment 2045 Metropolitan Transportation Plan (MTP) is the result of a two-year collaboration of the MPO, its partners and public input. The Plan lays out a multimodal transportation system from 2020 through 2045 and is a Core Product of the Broward MPO.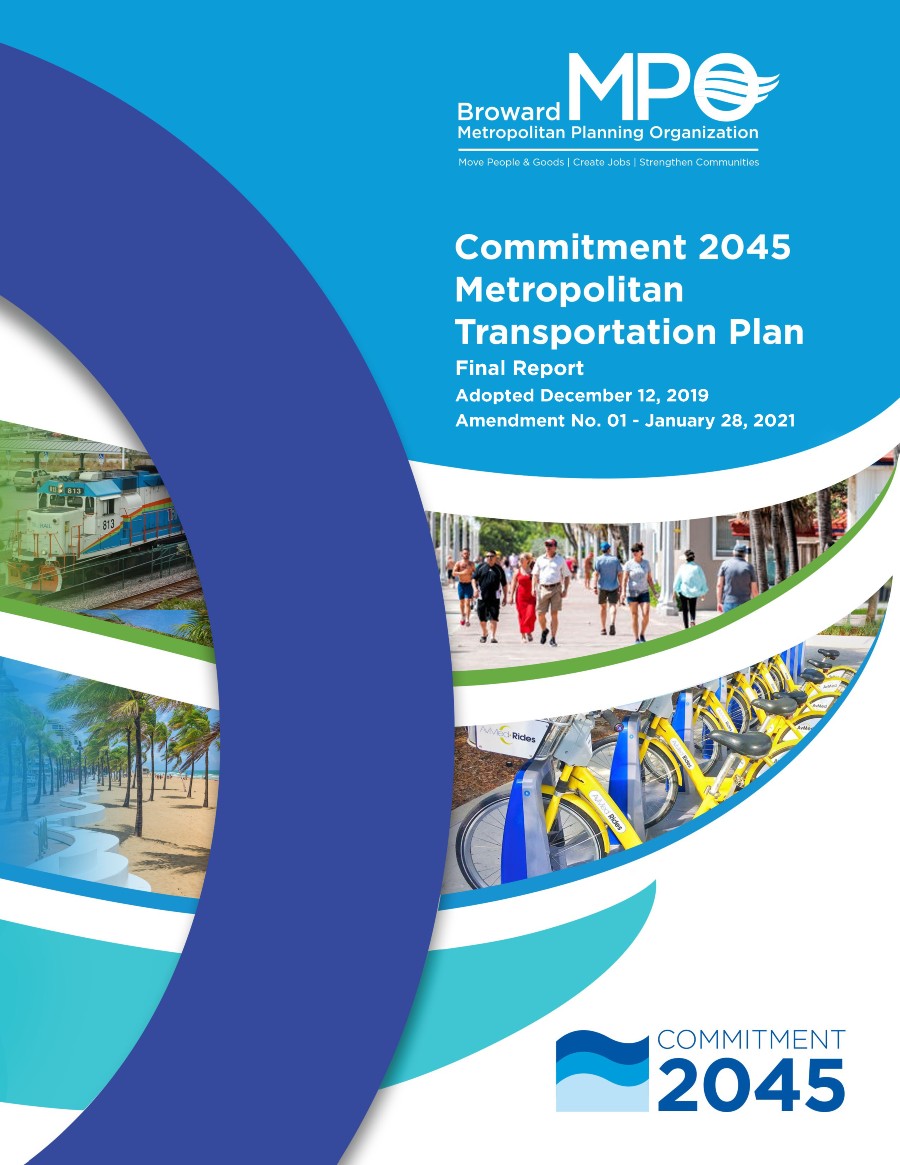 The 2045 MTP identified six planning factors to guide the overall MTP development process: Mobility, Accessibility, Safety, Equity, Economic Vitality, and Environmental Stewardship. Resiliency is a key consideration in the MTP's goals and objectives, needs assessment, and performance monitoring elements.
The 2045 MTP drew from regional partner studies including the Regional Climate Action Plan, the 2015 Compact Unified Sea Level Rise Projection, and the South Florida Climate Change Vulnerability Assessment and Adaptation Pilot Project to identify eight (8) resiliency studies. The 2045 MTP also included a resiliency scenario to test potential future outcomes based on the impact of climate stressors on the region's roadway network and to help identify projects for inclusion in the MTP's cost feasible plan.
The Broward MPO worked closely with the Florida Department of Transportation (FDOT), District 4 and drew from the South Florida Climate Change Vulnerability Assessment and Adaptation Pilot Project to select and prioritize roadway segments based on their vulnerability to sea-level rise, storm surge, and/or 100-year storm events within the 2045 planning horizon. Based on coordination with FDOT, the team agreed to include these roadway segments as resiliency studies in the cost feasible plan to identify the most appropriate long-term solution for these facilities in conjunction with the MPO's planning partners.
To learn more about Commitment 2045, CLICK HERE.
To view the full document, CLICK HERE.
The 2045 MTP incorporated resiliency in the following sections of the document (refer to page numbers):
For More Information
Please contact Levi Stewart-Figueroa at (954) 876-0079 or stewartl@browardmpo.org to learn more about the Broward MPO and what they are working on in your community.