What is the Mobility Program?
The Broward MPO's Mobility program serves as the implementation arm of the Complete Streets Initiative and focuses on implementing projects and improvements that provide additional transportation options other than the automobile. Projects under this program include bicycle and pedestrian facilities that seek to complement the goals and vision of the Broward MPO's Complete Streets initiative. Additionally, these projects fill vital gaps in Broward's bicycle and pedestrian network. The Broward MPO continues to fund new improvements under the Mobility Program on an annual basis – please continue to check back for updates on our programmed projects.
Projects
Below is a comprehensive list of the Broward MPO's programmed Mobility Projects. Please continue to check back for updates to the list – the Broward MPO's Mobility Team continues to program new improvements throughout Broward in order to complete the region's bicycle and pedestrian network.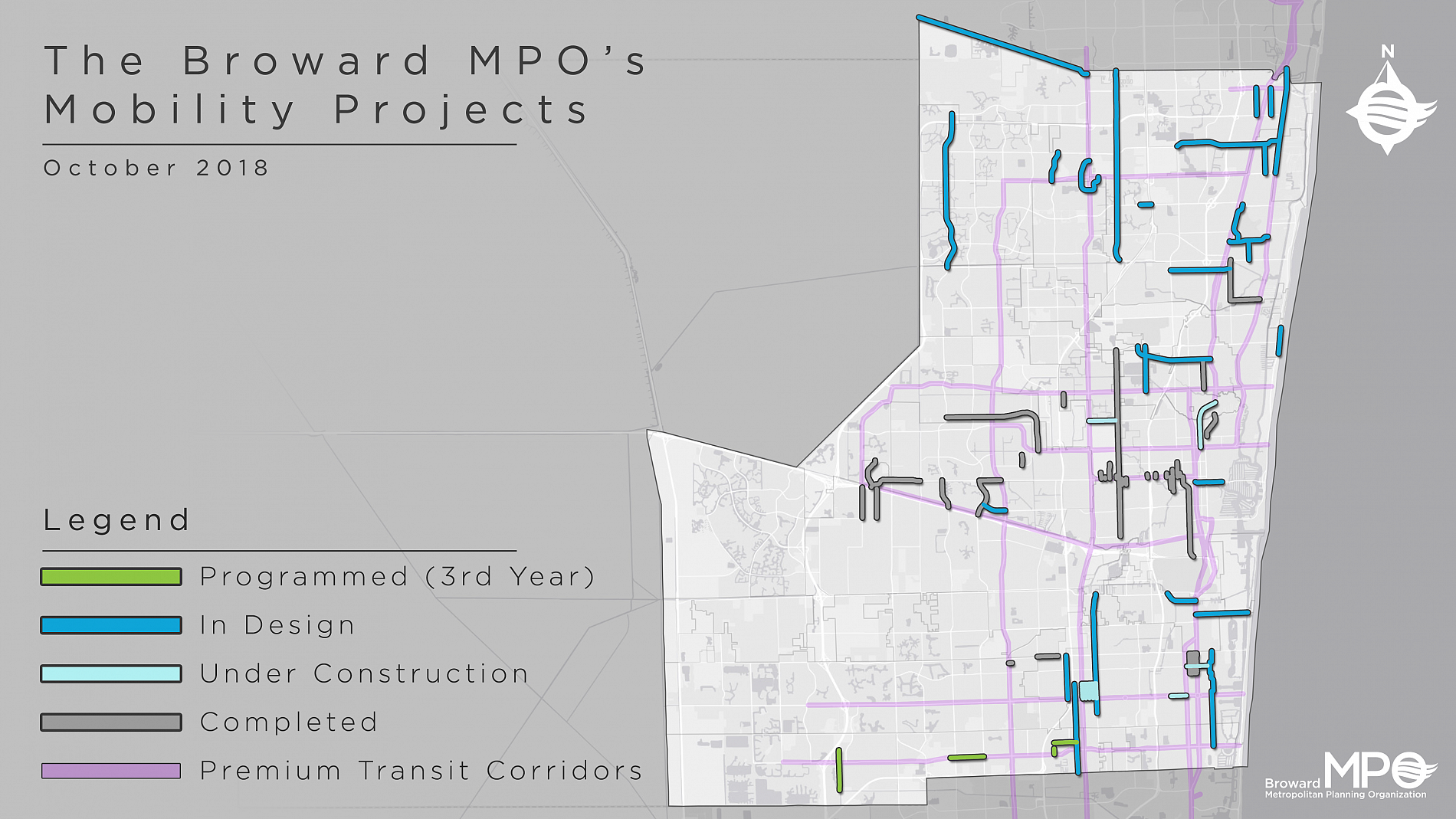 CLICK HERE for the Mobility Program Project Map
Images & Renderings
Use the images below to view Broward County streets existing conditions and renderings of how they look with Complete Streets projects implemented for use by all modes, ages, and abilities. Click on the red indicators on the Complete Streets images for more information on the Complete Streets feature and how it helps improve the infraturacture and user experience for all.
---
Prospect Road
Prospect Road Spark Page
Curious to know more about the Prspect Road Project? More information is available. Click the photo below to learn more.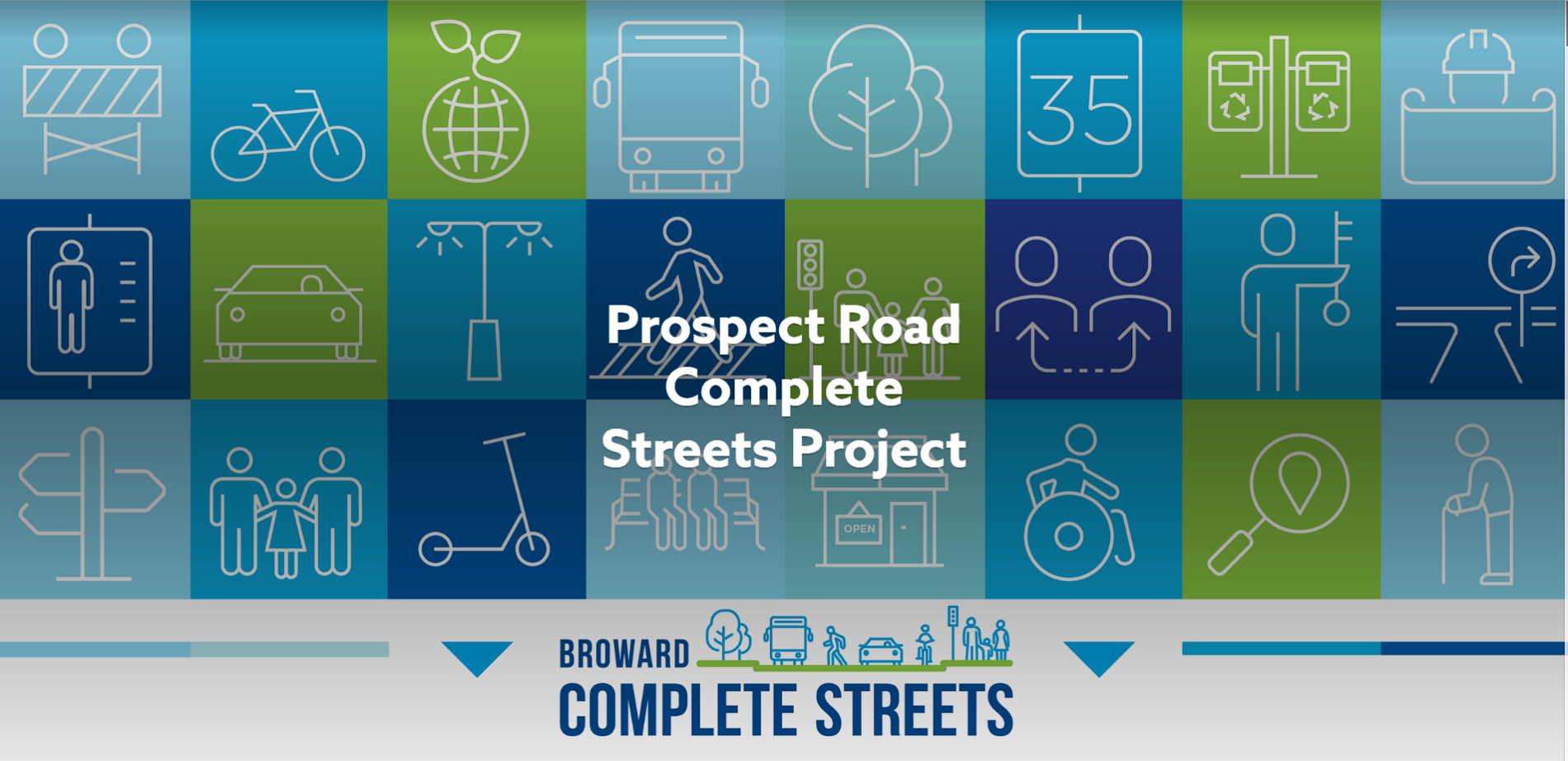 Prospect Road Existing Conditions

Prospect Road Complete Streets Rendering
Prospect Road Complete Streets Animation


---
Loxahatchee Road
Loxahatchee Road Existing Conditions

Loxahatchee Road Complete Streets Rendering
Loxahatchee Road Complete Streets Animation


---
Dania Beach Boulevard
Dania Beach Boulevard Existing Conditions

Dania Beach Boulevard Complete Streets Rendering
Dania Beach Boulevard Complete Streets Animation