Visit the Bundle Groups Downloads to learn more about proposed Broward Complete Streets projects near the places where you live, work and play!
Complete Streets Bundle Groups and Super Connectors
Bundle Groups were determined based on the higher demand for walking and biking, as well as, high concentration of vulnerable populations. There are twelve (12) Bundle groups in total, from A to L, throughout Broward County.
Super Connectors connect the Bundle Areas to existing facilities. They are strong, well-connected corridors that are accessible to one another.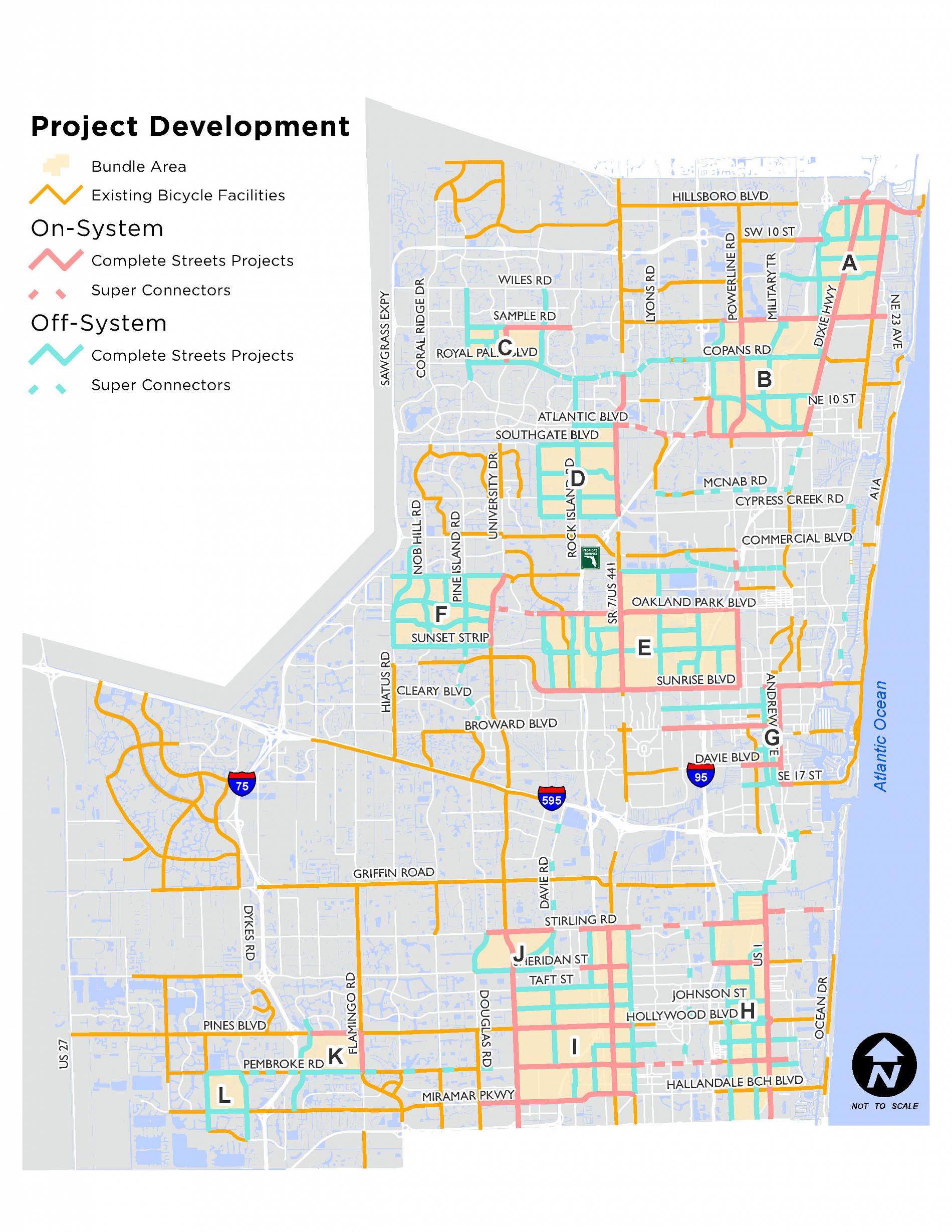 Complete Streets Identification
CSMP Proposed Projects are based on Complete Streets principles that range from sidewalks, crosswalks and bicycle lanes to complete reconstruction of certain streets creating safer streets at a human scale.
Programmed projects are projects included in the Five Year Work Program that corresponds with the Complete Streets Master Plan scope of work.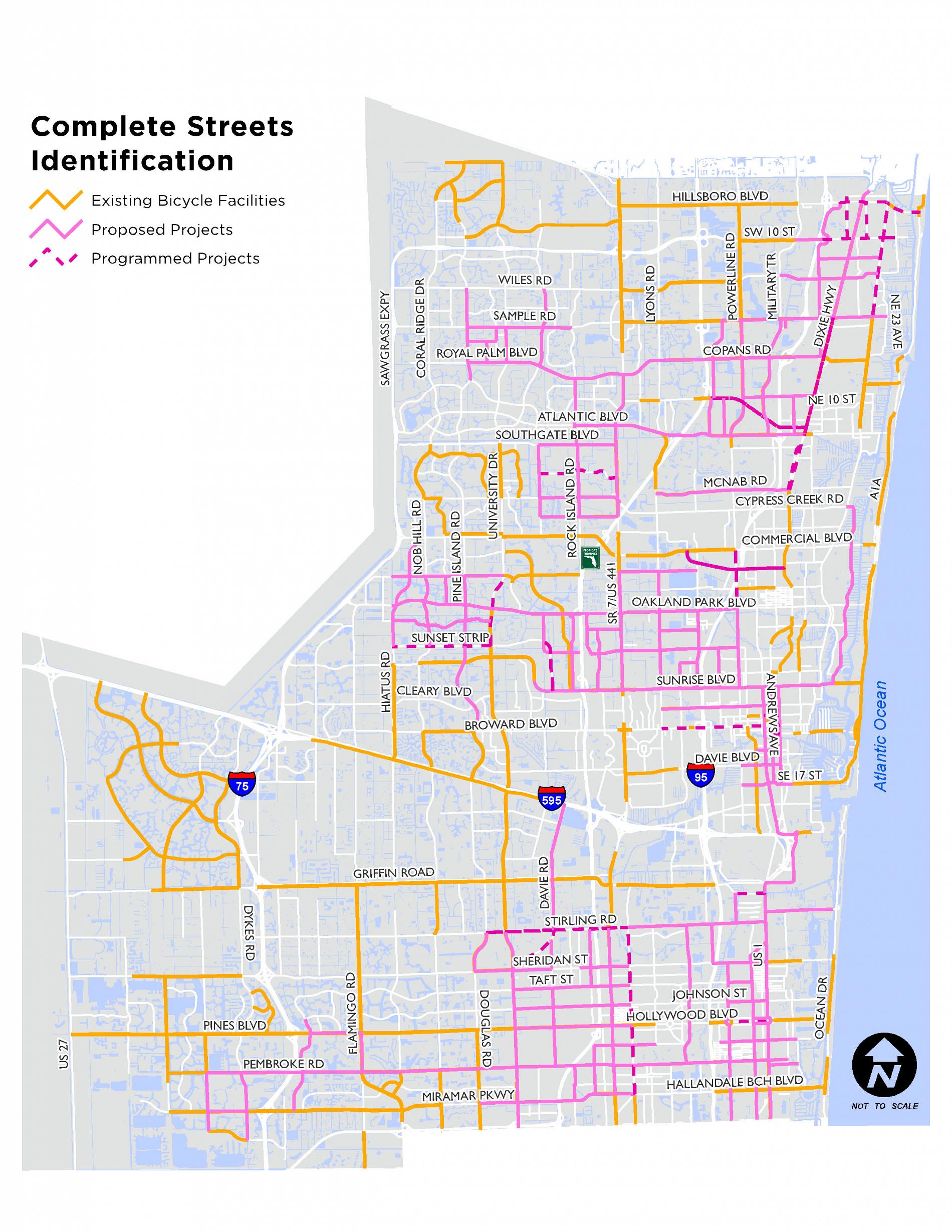 To download a PDF of the Complete Streets Identification Map, CLICK HERE.
For More Information
Please contact Ricardo Gutierrez at gutierrezr@browardmpo.org or (954) 876-0044 to learn more about the Broward MPO and what they are working on in your community.