Building on past outreach efforts, Speak Up Broward is continuing to raise awareness of the importance of transportation in our community.
Current Efforts
---
Speak Up Broward Online Events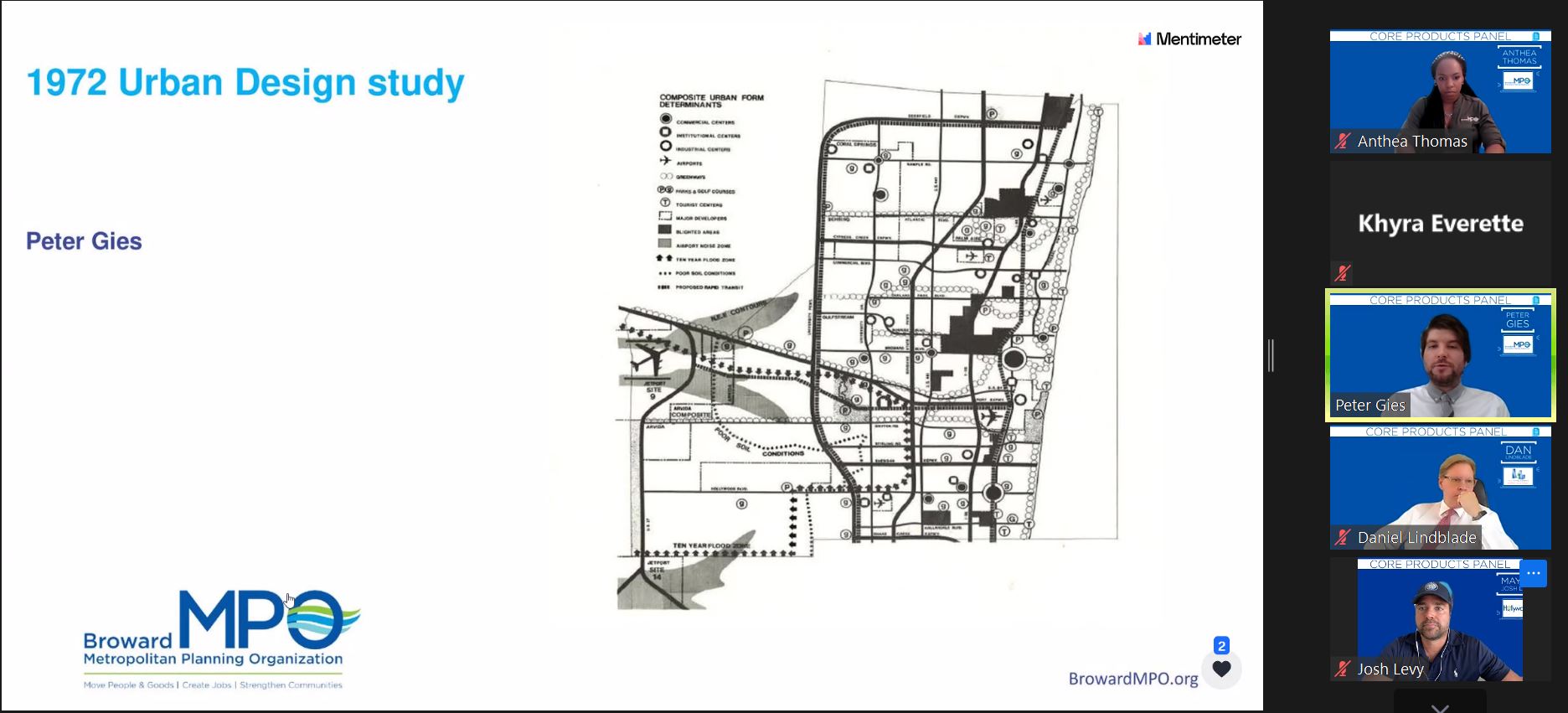 (2020-current)
With the emergence of the worldwide COVID-19 pandemic in 2020, the Broward MPO switched from a blend of in-person outreach and virtual outreach to virtual outreach only between March and October 2020. During this time, the Speak Up Broward team began Speak Up Broward Online Events, a new interactive initiative to connect with the public during times of social distancing.
The Speak Up Broward Online Events is formatted as a one-hour facilitated discussion between a diverse panel of 4-5 professionals. The panelist provides different perspectives and interests on the monthly topic (ex. micro-mobility, transit, etc.) and the conversation is moderated by MPO staff. The event is streamed through Zoom Webinar and simulcast to Facebook Live.
Speak Up Broward Online topics covered included:
To view a video of each event, please click on the links above.
---
Metropolitan Transportation Plan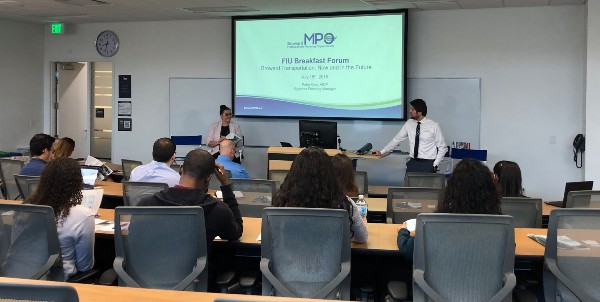 (2017-2019)
The Broward MPO's Metropolitan Transportation Plan (MTP), Commitment 2045 was adopted by the Board on Thursday, December 12, 2019. The MTP (also know as a Longe Range Transportation Plan-LRTP) guides investment in Broward's transportation system for the next 25 years. The MTP is one of the MPO's Core Products. Work on Commitment 2045 began in December 2017, the process was split into two phases of outreach. Prior to its adoption, MPO staff hit the ground running, hosting e-townhalls, going to multiple municipalities throughout Broward gathering feedback from the community, and engaging through social media. Projects included as part of Commitment 2045 can be completed in as little as six years, depending on funding availability.
For more information on Commitment 2045, please visit, Commitment2045.org.
---
Think Like A Planner Workshops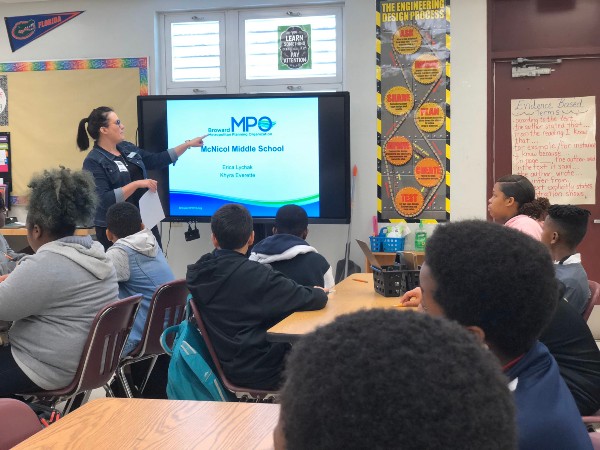 (2015-Current)
As part of our outreach to engage students, the Broward MPO regularly hosts "Think Like a Planner" workshops, with high school students, where students learn about MPOs and the transportation planning process. Since it's conception, Think Like A Planner has expanded to local middle schools. The Think Like A Planner workshop span over three days. It kicks off with visits from MPO staff to students at their school, they receive an "MPO 101" crash course and learn about transportation planning using "StreetMix" software. On the last day of the workshop, students visit the Broward MPO office and walk around the Cypress Creek Mobility Hub, examining the area and its safety and access. Finally, students present their findings on improving all modes of transportation in the Cypress Creek area to elected officials and transportation professionals.
Over 250 Broward County students have participated in Think Like A Planner workshops since 2016.

---
Traveling Tradeshow Booth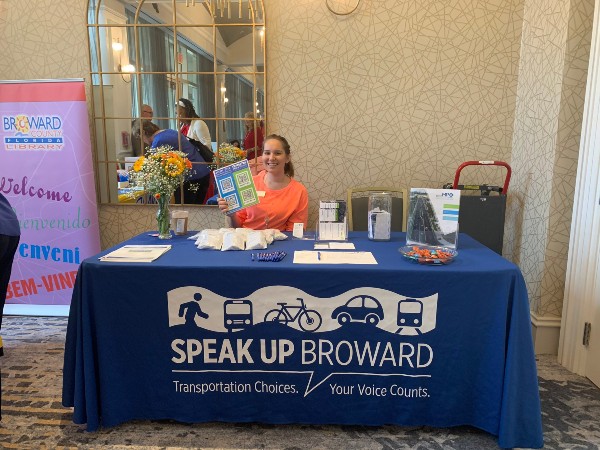 (2013- Current)
The MPO is on tour! Be on the lookout for our traveling booths, with information about the MPO and bike safety, in libraries and community centers across Broward.
---
University Outreach
(2021- Current)
Bridging the classroom and employment gap, the Broward MPO partners with local Universities and Colleges to provide career readiness programs to students studying in transportation-related fields through its University Outreach program. The program aims to intertwine the College/University's current curriculum with real-world transportation planning. The program presents students an opportunity to learn more about the Broward MPO, its partners, and the transportation decision-making process.
For More Information
Please contact Carol Henderson at (954) 876-0076 or hendersonc@browardmpo.org to learn more about the Broward MPO and what they are working on in your community.