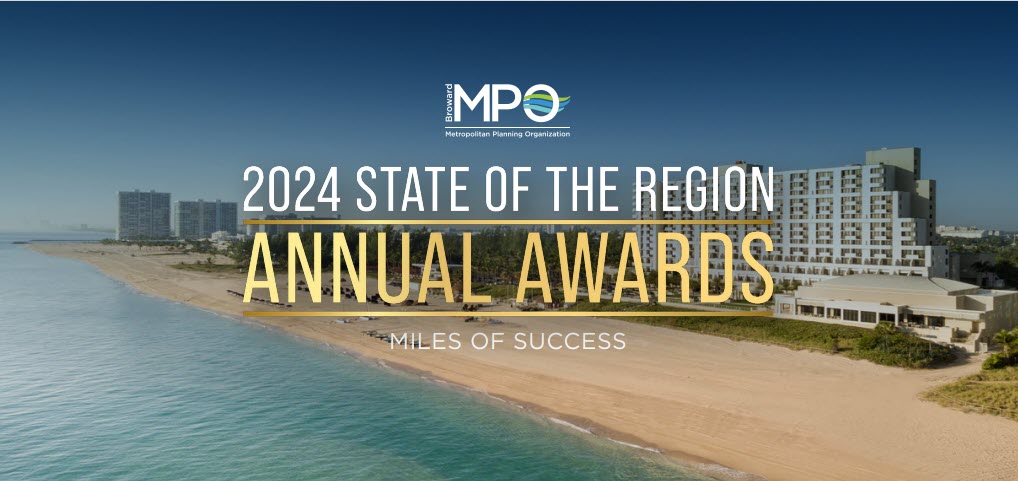 The Broward Metropolitan Planning Organization is thrilled to invite you to the third State of the Region Annual Awards. This awards presentation will offer insight into the progress that positively impacts our local economy, families, and businesses. At the same time, we will recognize those who are helping to pave the way to create better neighborhoods with bike lanes and walking paths, public transportation, and improved infrastructure.
Thursday, March 28th, 2024
Fort Lauderdale Marriott Harbor Beach Resort & Spa
11:30 AM

Celebrate our 2024 Honorees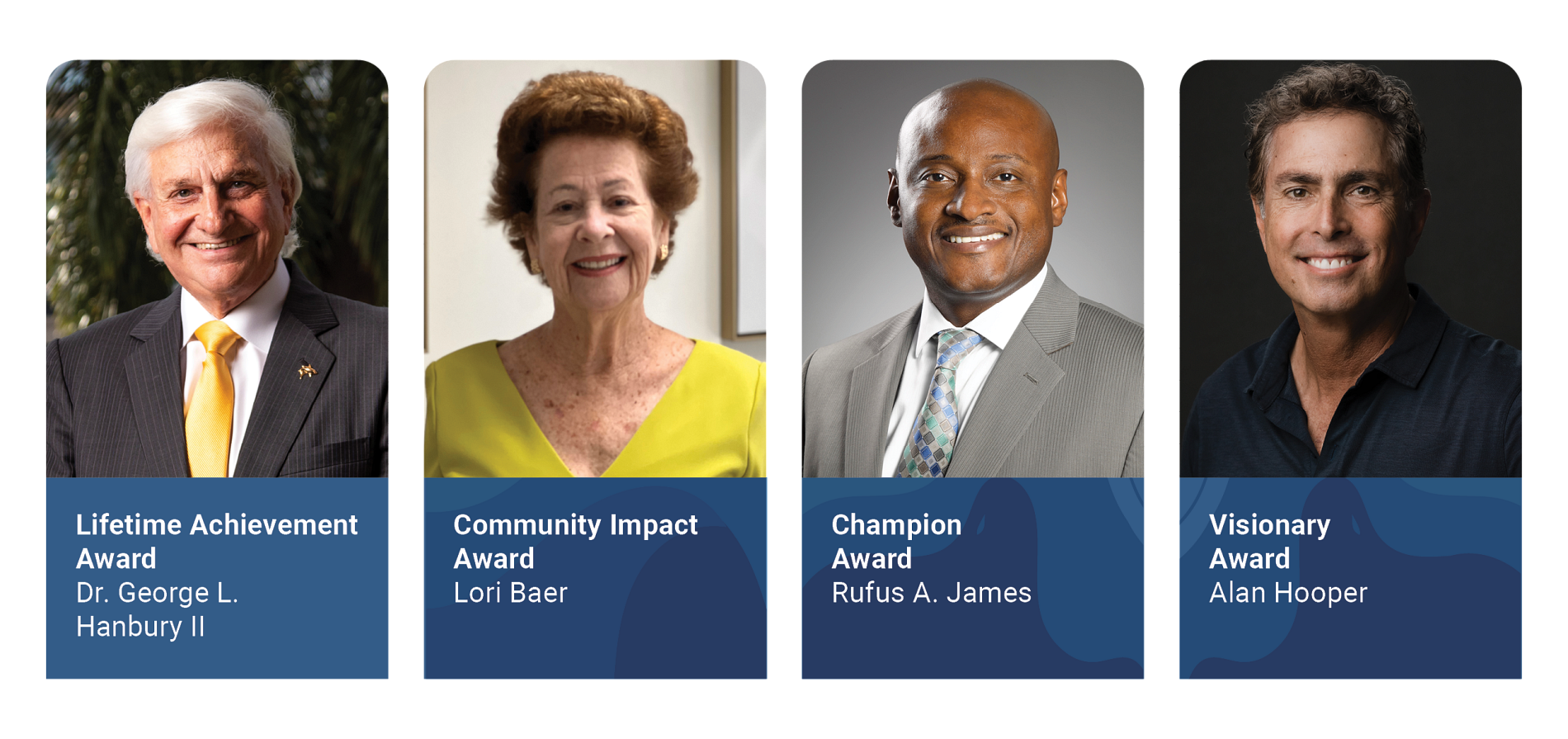 To Become a Sponsor, CLICK HERE
If you have any questions, please contact Carol Henderson, Deputy Executive Director of Intergovernmental & Outreach, Broward MPO at hendersonc@browardmpo.org, or 786-985-6049.