Thank you for your interest in becoming a sponsor for the 2024 State of the Region Annual Awards on Thursday, March 28, 2024, at the Fort Lauderdale Marriott Harbor Beach Resort & Spa in Fort Lauderdale, Florida.
We are offering four tiers of sponsorship opportunities: Title, Presenting, Host, and Site. Please review each option to find what best suits your needs.
If you have any questions, please contact Carol Henderson, Deputy Executive Director of Intergovernmental & Outreach, Broward MPO at hendersonc@browardmpo.org, or 786-985-6049.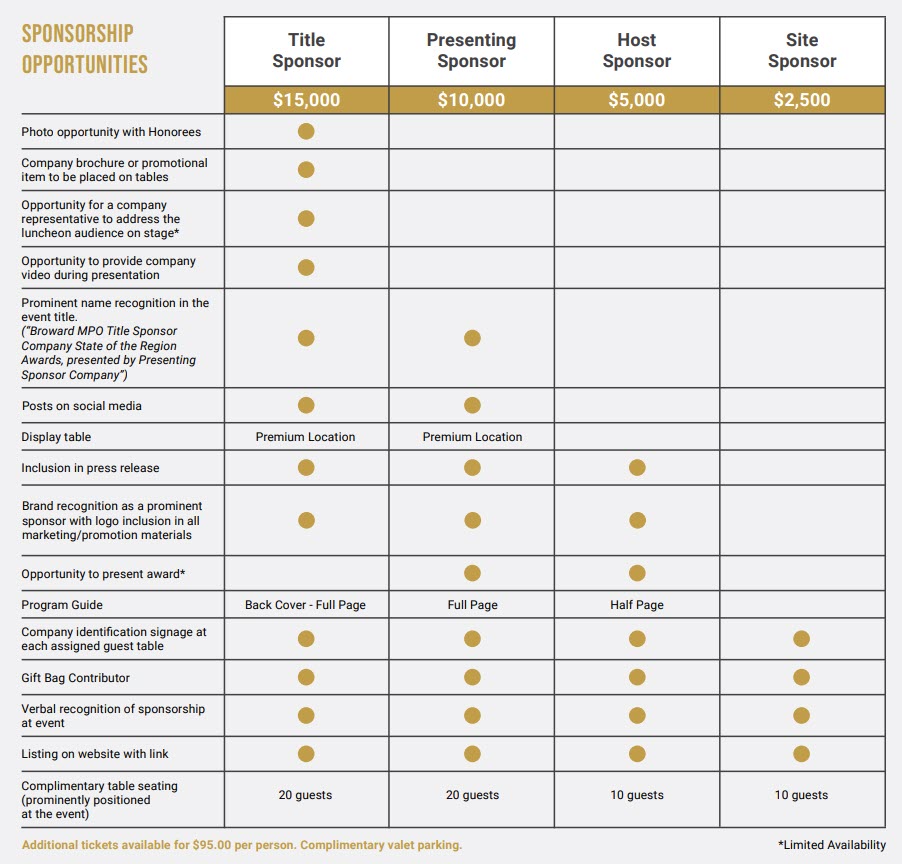 The Greater Fort Lauderdale Transportation Management Association (TMA) partners with the Broward MPO to support sponsorship activities.