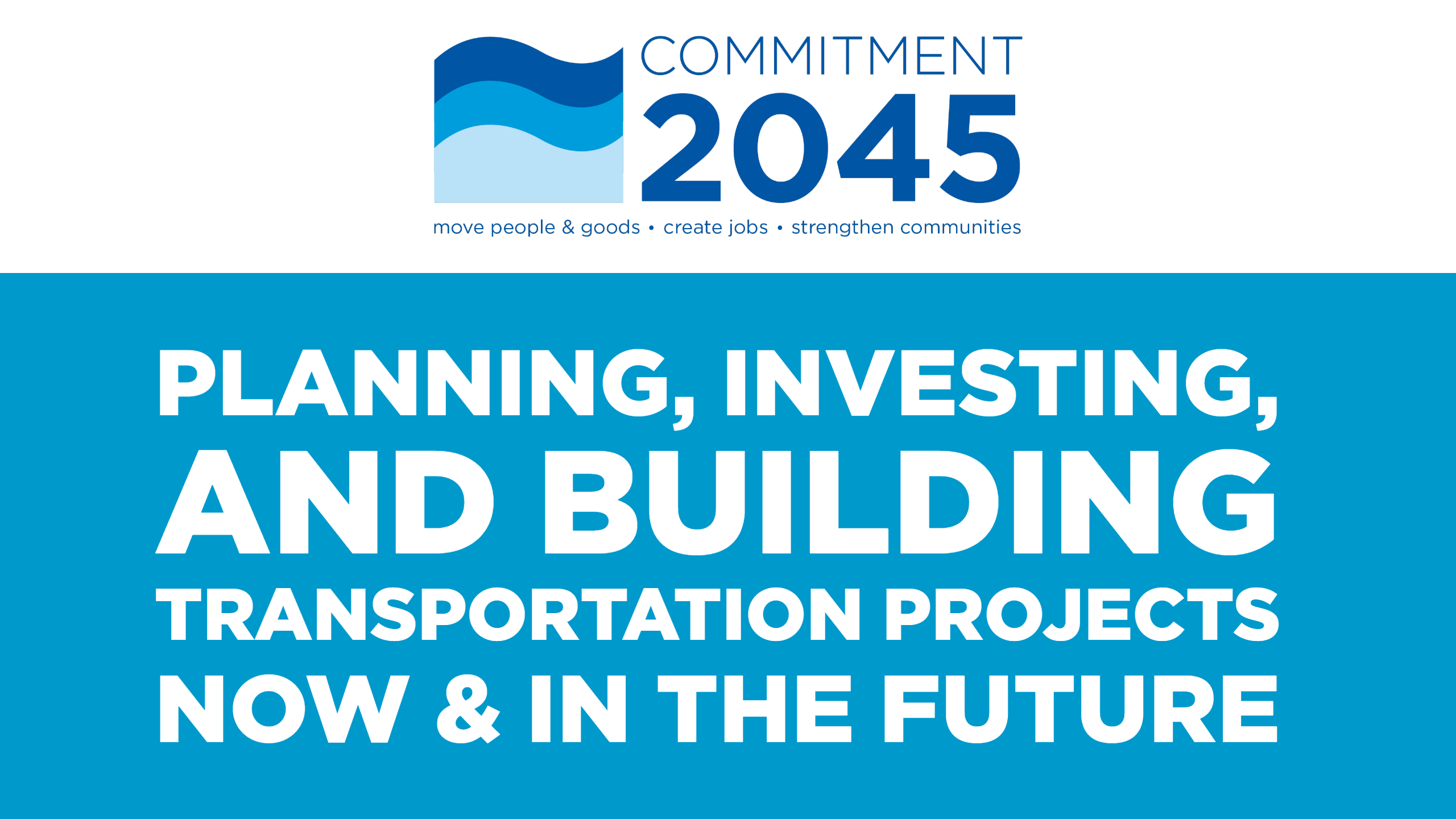 Call for Projects (Update: May 2019)
The Draft Cost Feasible Plan is now available! Our Needs Assessment is complete and the MPO Board approved a draft cost feasible plan on May 9, 2019. Please visit the MTP homepage to provide feedback on the draft list of projects using out Interactive Map. To view the draft cost feasible plan list of projects, CLICK HERE.
---
Call for Projects Update Draft List (Update: September 2018)
The Broward MPO worked diligently with member governments to identify candidate projects for the Commitment 2045 Metropolitan Transportation Plan (MTP). Through individual "Call for Projects" meetings with representatives from member governments, the Broward MPO identified over 800 candidate projects that will be prioritized through the MTP Needs Assessment. A list of these candidate projects can be found in the spreadsheet below.
---
Call for Projects Meetings (Update: June 2018)
The Metropolitan Transportation Plan (MTP) team met with our member governments to discuss candidate projects for Commitment 2045 from March through June 2018.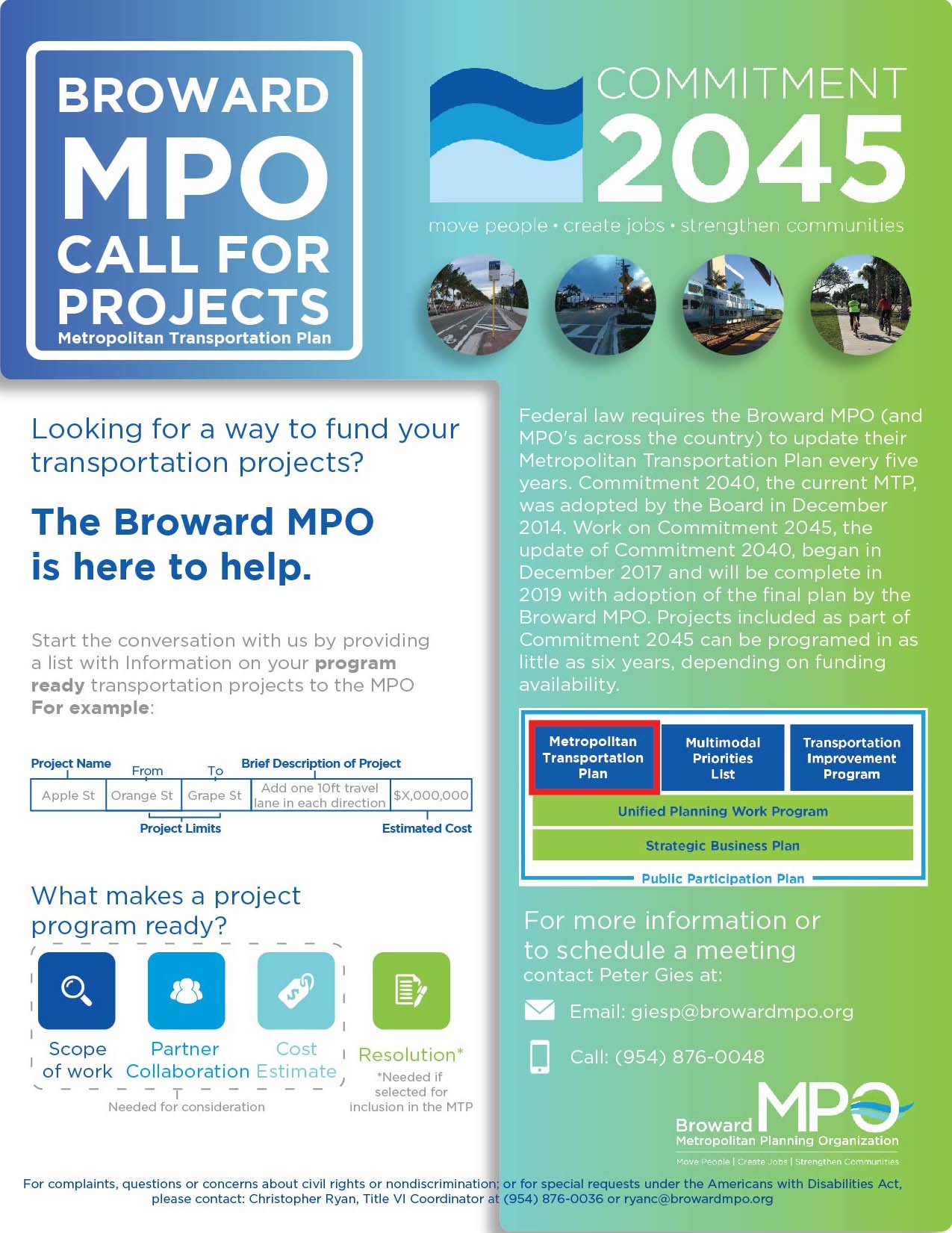 For More Information
Please contact Peter Gies at (954) 876-0048 or giesp@browardmpo.org to learn more about the Broward MPO and what they are working on in your community.