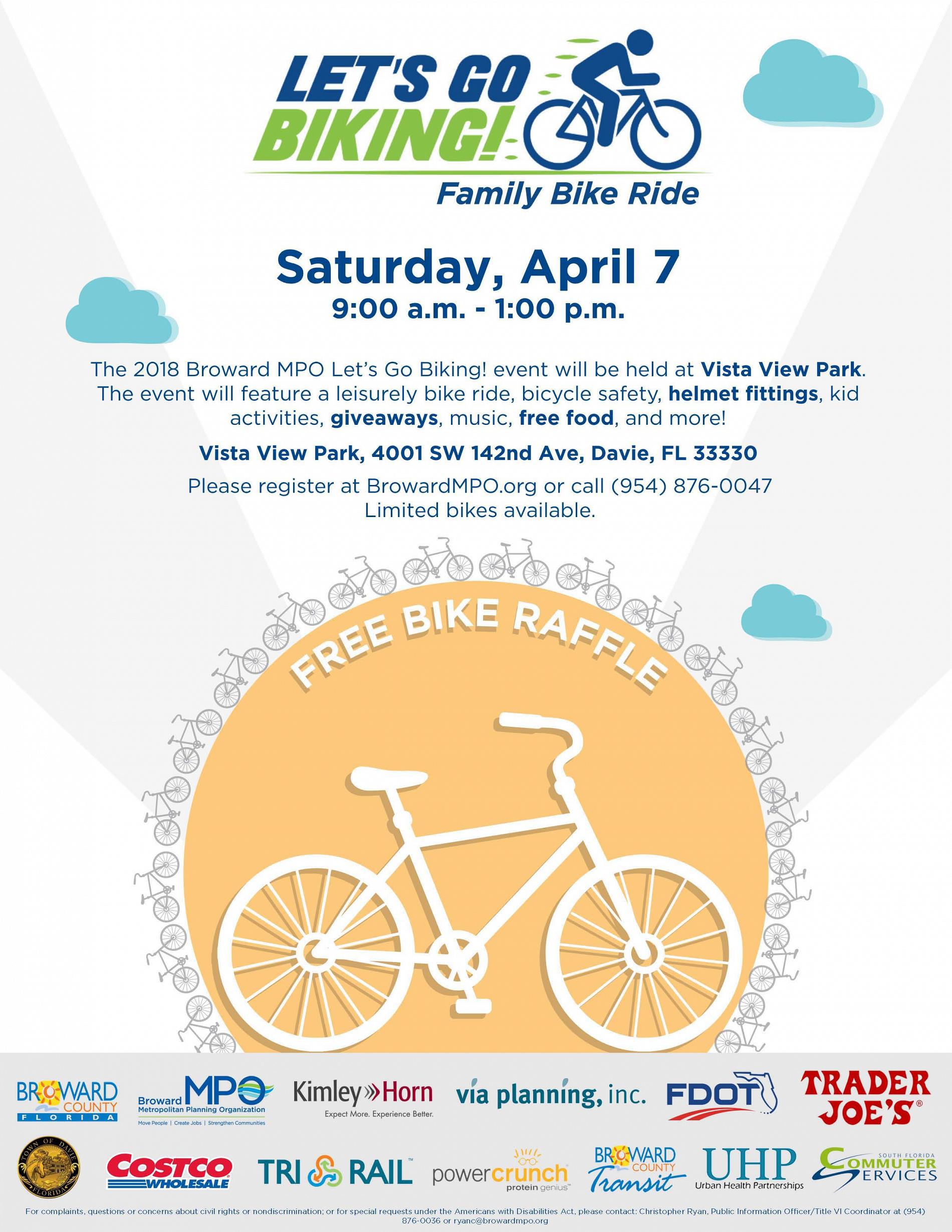 We have rescheduled Let's Go Biking for April 7, 2018 at Vista View Park (4001 SW 142nd Avenue, Davie, FL 33330). This event will feature a leisurely bike ride, kids activities, bicycle safety demonstrations, music, free food and more!
Cyclists of all ages and abilites are encouraged to take part in this fun, family friendly event.
To register, please visit https://www.browardmpo.org/index.php/let-s-go-biking or call (954) 876-0047.