*Photo courtesy of Art Seitz
The purpose of this study is to develop a framework for climate change preparedness into project plan (MTP) and the future efforts of our partners. Focusing on the eight (8) identified study areas from the MPO's 2045 MTP, the team team will develop a framework to identify and address the network vulnerabilities.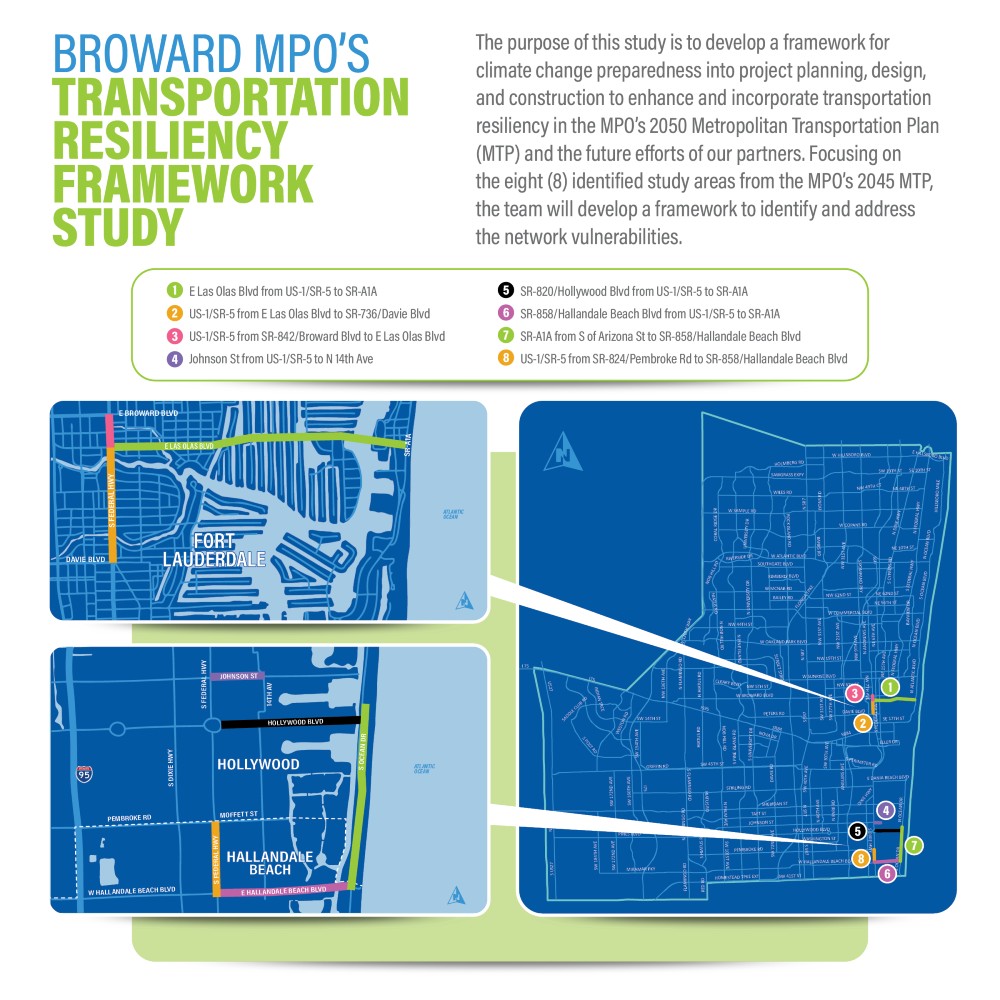 For More Information
Please contact Levi Stewart-Figueroa at (954) 876-0079 or stewartl@browardmpo.org to learn more about the Broward MPO and what they are working on in your community.