Bringing Commuter Rail Service to
Southeast Florida's Downtowns
The Coastal Link Commuter Rail project along the Florida East Coast (FEC) rail corridor in eastern Miami-Dade, Broward, and Palm Beach Counties has been under development for a number of years. Many of the pieces required to complete the planning, design, and construction phases of the project have now fallen into place. Unlike Brightline, which is a high-speed, intercity service that is designed to carry people quickly to a limited number of destinations, the Coastal Commuter Link will eventually bring commuter rail service to the heart of South Florida's historic downtowns including Miami, Fort Lauderdale, and West Palm Beach.
On April 30, 2021 the region's thought leaders came together at the spring Southeast Florida Transportation Council (SEFTC) meeting to discuss the Coastal Link Commuter Rail. Watch a recording of the Workshop below!
History of Studying Commuter Rail in the Corridor
Project Partners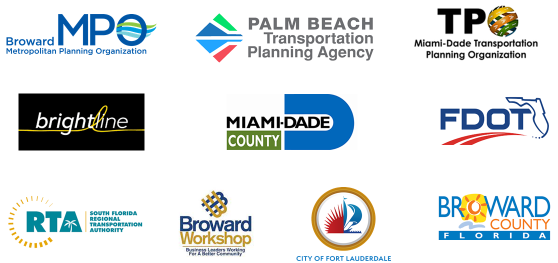 For More Information
Please contact Amanda Christon at (954) 876-0078 or christona@browardmpo.org to learn more about the Broward MPO and what they are working on in your community.