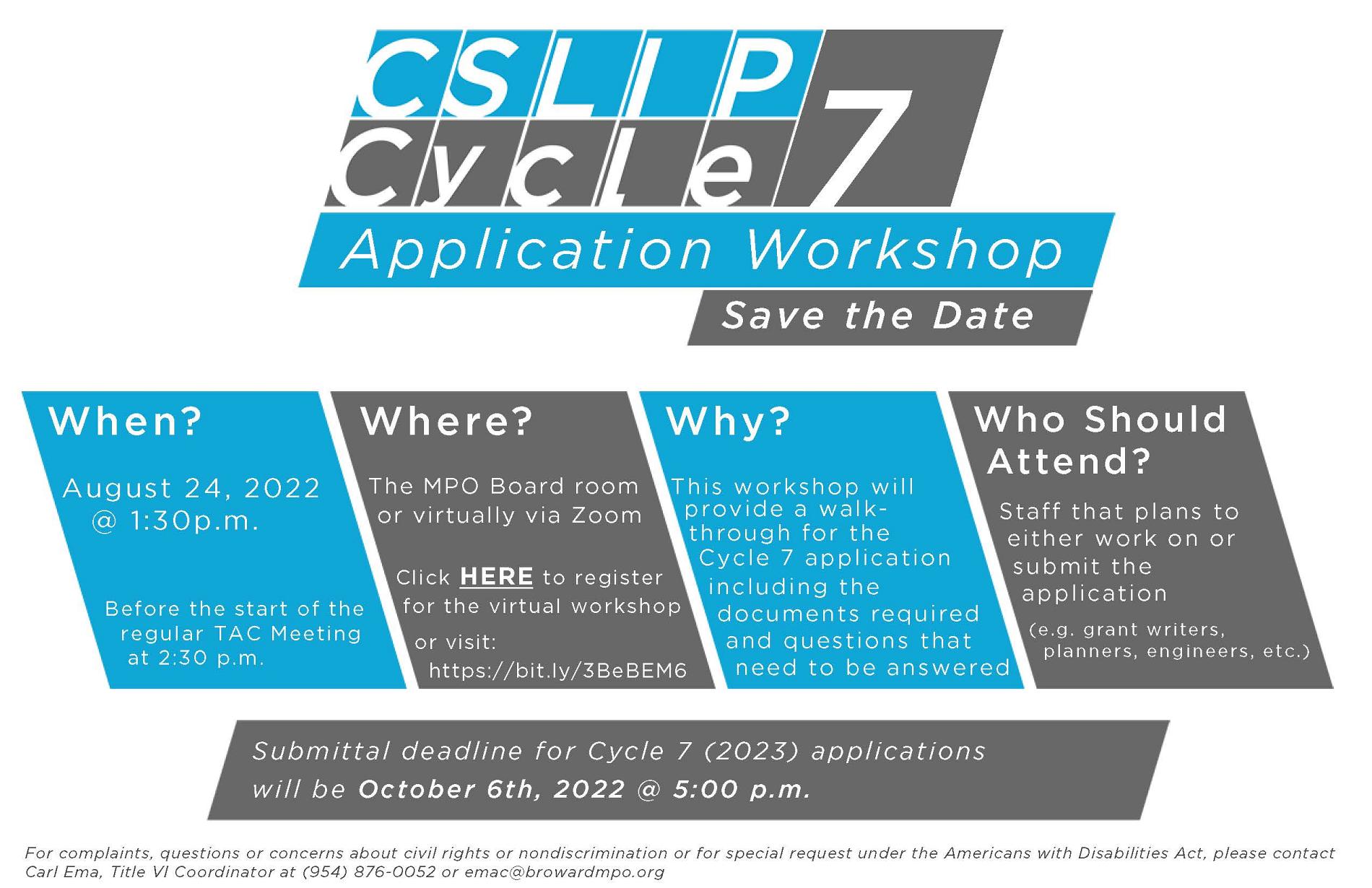 Save the Date! We are hosting a Complete Streets and other Localized Initiatives Program (CSLIP) Workshop as part of the August Technical Advisory Committee (TAC) meeting. This Workshop will be held on August 24, 2022, at 1:30 p.m. in Broward MPO Board Room immediately before the TAC meeting. The workshop will walk attendees through the CSLIP Cycle 7 application and discuss all required documentation. This workshop will also be available virtually via Zoom.
CLICK HERE, to register for the virtual workshop.
CLICK HERE, to learn more about CSLIP.
For More Information
Please contact Kerrie MacNeil at (954) 876-0072 or macneilk@browardmpo.org to learn more about the Broward MPO and what they are working on in your community.