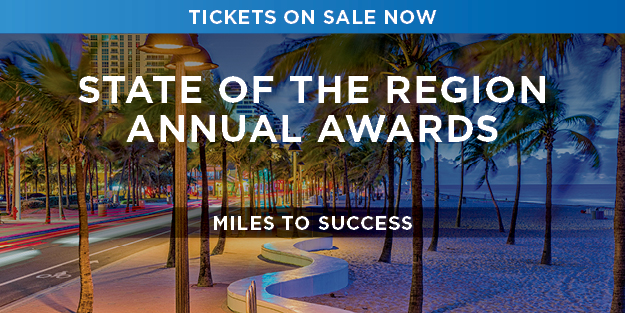 Join us for the inaugural State of the Region Annual Awards event on Friday, November 19 from 11:30 a.m.. - 1:30 p.m. at the Signature Grand! Table reservations and sponsorship opportunities are now available.
For more information, please visit: https://www.browardmpo.org/calendar/event/1175-miles-of-success-state-of-the-region-annual-awards

For More Information
Please contact Carol Henderson at (954) 876-0076 or hendersonc@browardmpo.org to learn more about the Broward MPO and what they are working on in your community.