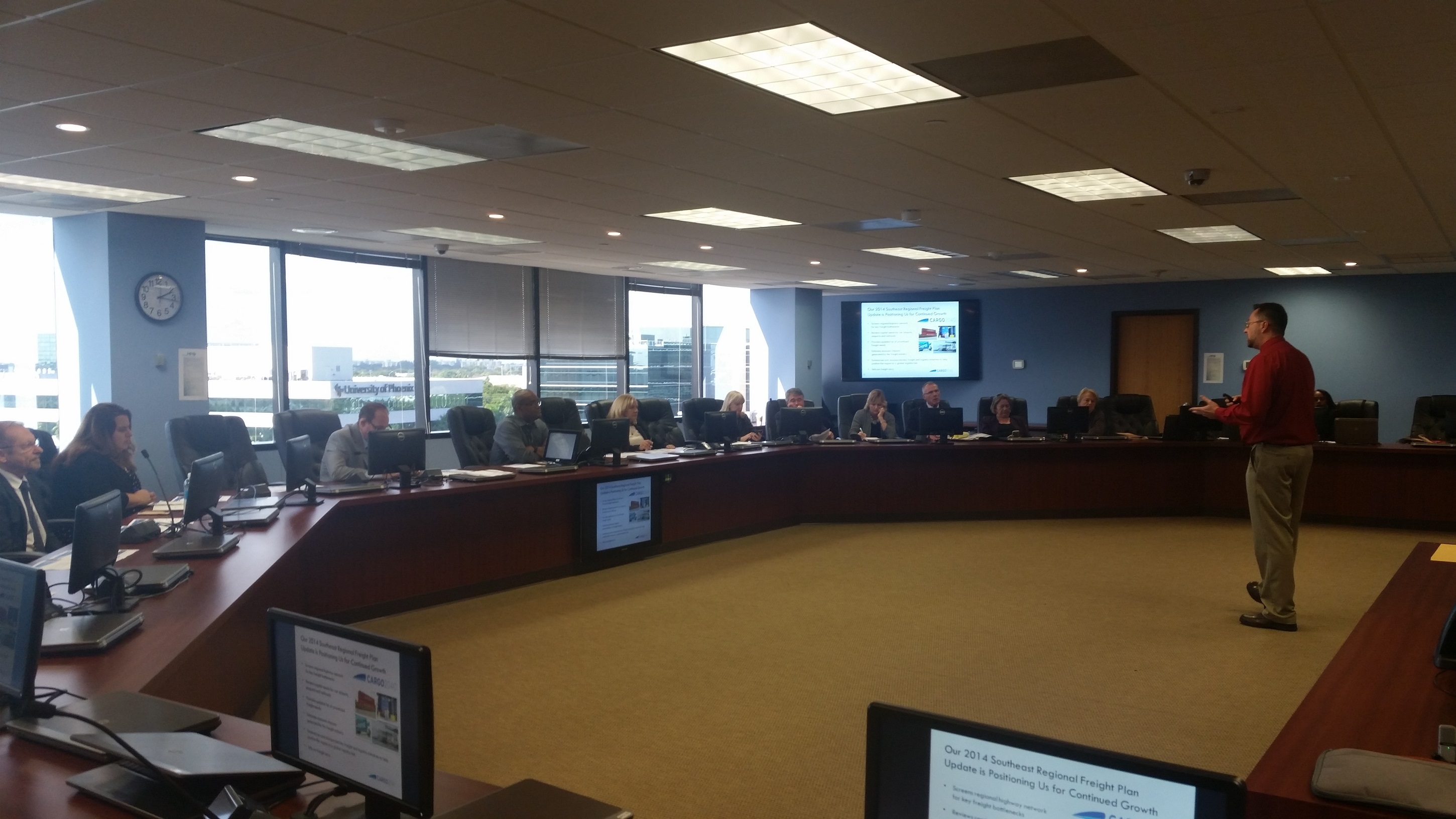 The Freight Transportation Advisory Committee or FTAC is a committee comprised of members that are directly involved in the movement, storage and distribution of freight. The members and advisors of the FTAC represent a broad spectrum of the Freight community including: warehouse owners, industrial realtors, shipping companies, trucking companies and organizations, railroads, freight forwarders, importer/exporters, truck parking, and distribution companies. The Broward Metropolitan Planning Organization (MPO) established the FTAC to provide a forum for an open dialogue where the freight community can gain insight into the MPO's decisions and upcoming projects and provide much needed industry input to decision makers regarding freight transportation priorities and expenditures.
The Freight Transportation Advisory Committee (FTAC) meets quarterly on the third Thursday of the month in the MPO Board Room, located in the Trade Centre South Building at 100 West Cypress Creek Road, Suite 850, Fort Lauderdale, FL 33309-2112 at 2:00 p.m. Meeting locations can vary based on member input. These meetings are open to the public and participation is encouraged.
For a link to the Broward MPO Freight webpage, CLICK HERE
CLICK HERE for a list of FTAC members
For More Information
Please contact Paul Flavien at flavienp@browardmpo.org or (954) 876-0045 to learn more about the Broward MPO and what they are working on in your community.