2017 Let's Go Walking! Event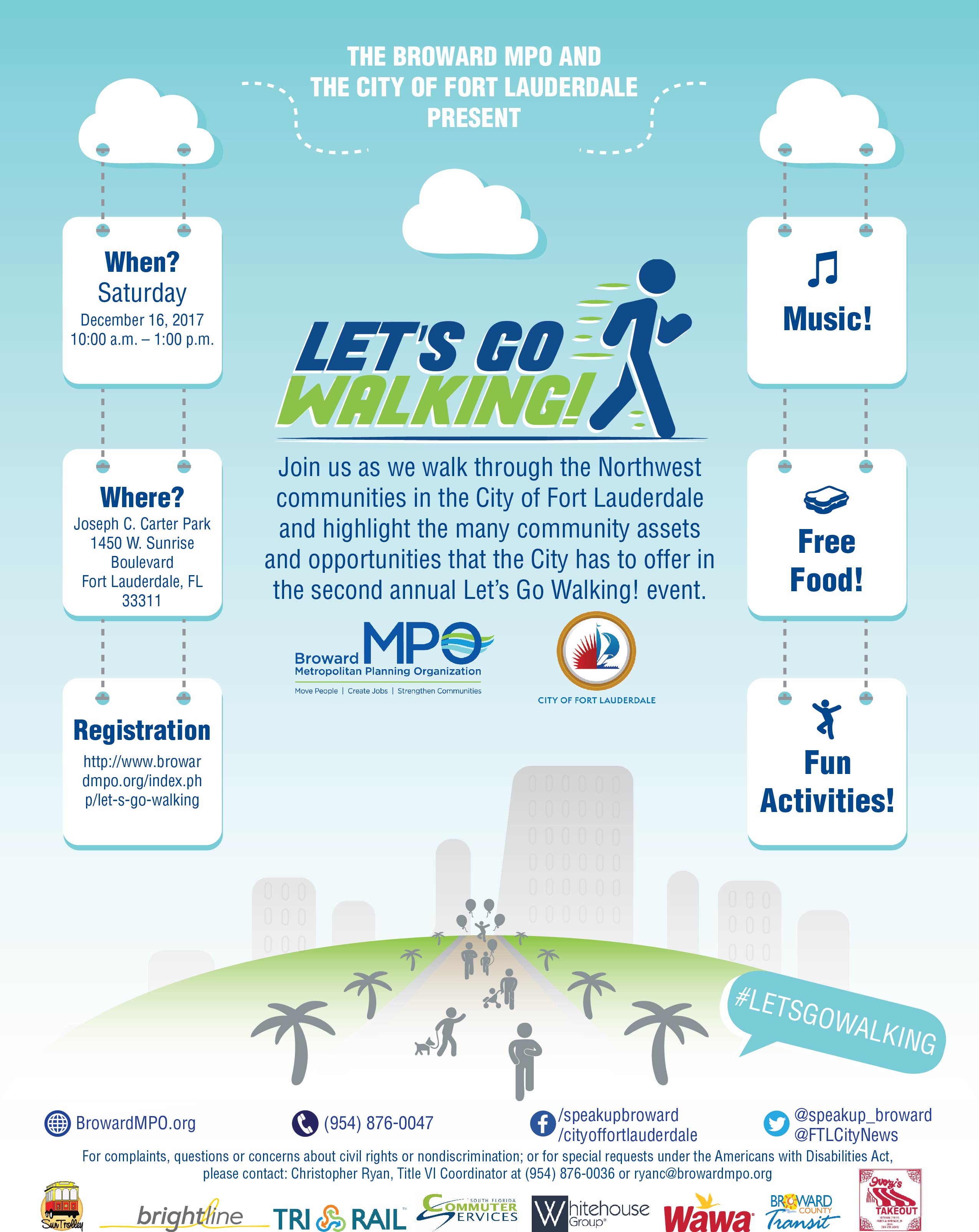 2016 Let's Go Walking! Event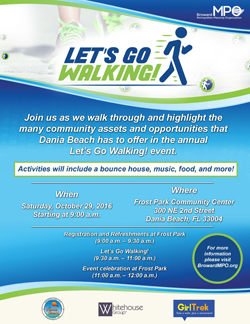 On Saturday, October 29, join the Broward MPO and the City of Dania Beach on a walk to highlight the many community assets and opportunities the city has to offer in the first annual Let's Go Walking! Event.
Registration starts at 9:00 a.m.
To RSVP for the 2016 Let's Go Walking event, click here:
https://urbanhp.wufoo.com/forms/x1eg9wrd0wshrap/
To view the Let's Go Walking event route map, click here:
Don't miss out!
For More Information
Please contact Ricardo Gutierrez at gutierrezr@browardmpo.org or (954) 876-0044 to learn more about the Broward MPO and what they are working on in your community.