To promote the use of Broward's bicycle facilities, bicycle safety, and the health benefits of active transportation, the MPO organizes annual Let's Go Biking! Events. Cyclists of all ages and abilities are encouraged to participate. In addition to a bike ride, other fun activities include helmet fittings, healthy eating demonstrations and bicycle giveaways. Please browse our library of past events and continue to check back for updates on our next annual Let's Go Biking! event.
Let's Go Biking! was featured in the InTransition Magazine, Taking an Innovative Approach to Public Engagement. Read the full article here.
2020 Let's Go Biking!
Stay tuned! More information coming soon.
2019 Let's Go Biking! Saturday June 1, 2019 in the City of Oakland Park
Event Schedule:
*8:30 a.m. - Registration and refreshments

This is a family-friendly event, that will include a leisurely bike ride, Bike rodeo, bike safety education, kid activities, giveaways, music, free food, and more! Adult Bike Route
To view the entire album of photos taken during this event, CLICK HERE.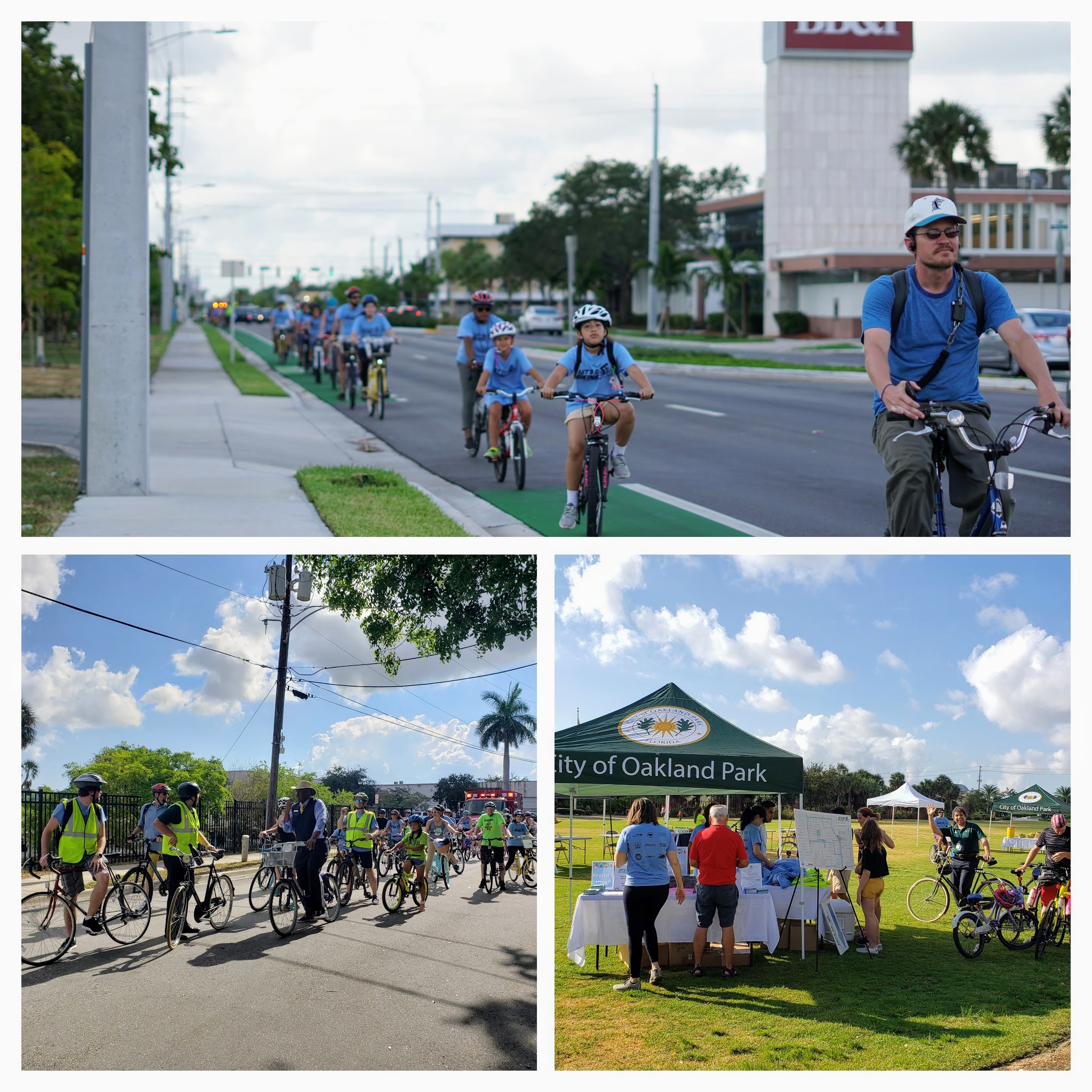 2018 Let's Go Biking! April 7, 2018 in the Town of Davie
Let's Go Biking! was also featured in the Sun Sentinel. CLICK HERE for the full article.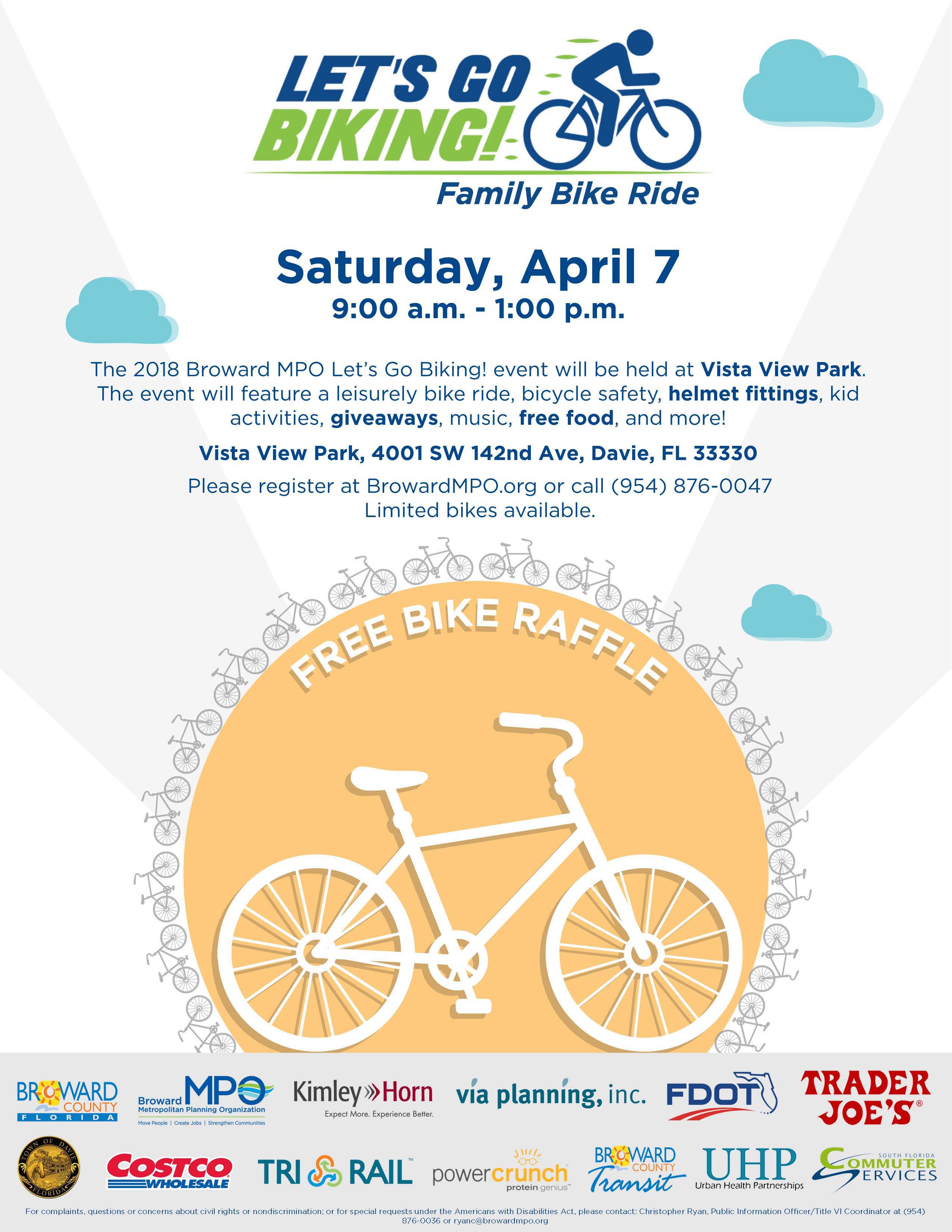 2017 Let's Go Biking! March 19, 2017 at the City of Pompano Beach
2016 Let's Go Biking! March 6, 2016 at the City of Pembroke Pines
2015 Let's Go Biking! March 22, 2015 at the City of Coconut Creek
2014 Let's Go Biking! March 29, 2014 at the City of Sunrise
For More Information
Please contact Stephanie Garcia at (954) 876-0065 or garcias@browardmpo.org to learn more about the Broward MPO and what they are working on in your community.