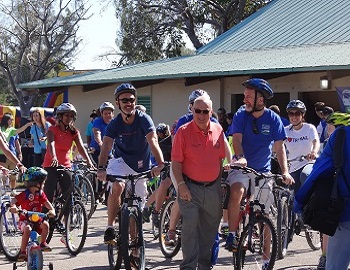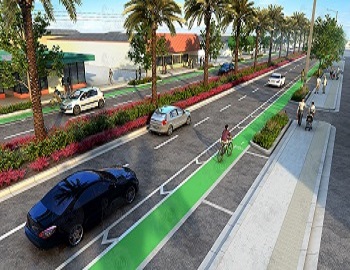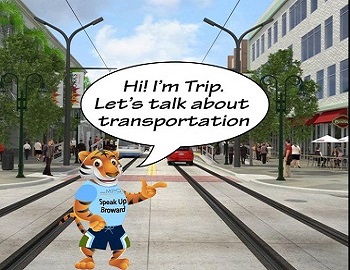 The Broward MPO's 2016 TIGER Grant application was successful! Read below for more information, including the official announcement from USDOT.
The Broward MPO has been awarded a Transportation Investment Generating Economic Recovery (TIGER) Grant from the U.S. Department of Transportation (USDOT) for its Regional Complete Streets Initiative. The grant will help fund $19.1 million dollars worth of bike and pedestrian improvements in the cities of Fort Lauderdale, Lauderdale Lakes, Oakland Park, and Pompano Beach. CLICK HERE to view the official announcement from USDOT announcing the 2016 TIGER grant winners on July 29, 2016.
Join the Broward MPO for the 2016 TIGER Grant celebration event!
To celebrate the awarding of a 2016 TIGER Grant to the Broward MPO, a community-wide celebration will be held on Wednesday, October 19 at 10:00 AM at the C-13 Canal/Lauderdale Lakes Greenway across the street from the Lauderdale Lakes Aquatic Center. Please see the below flyer for more information.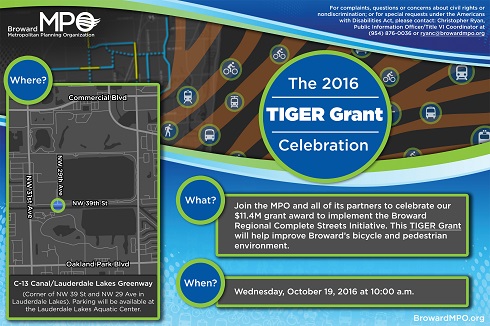 For more information about the TIGER Grant celebration, please contact Daniel Knickelbein at knickelbeind@browardmpo.org or 954-876-0053.
Application Narrative
The MPO's TIGER application narrative is not just a request for funding, it is the product of unprecendented collaboration between four municipalities, Broward County Government, Florida Department of Transportation, as well as the private and non-profit sectors. The narrative describes the 2016 TIGER application and highlights the projects that are proposed to be built if the Broward MPO's application is succesful.
2016 Broward MPO TIGER Narrative
2016 TIGER Maps
Several maps were developed for the 2016 TIGER application. Click below to view those maps.
Congressional Delegation Letter of Support
Six members of the South Florida Congressional Delegation signed a letter of support to USDOT in favor of the Broward MPO's 2016 TIGER application.
Congressional Delegation Letter of Support TIGER
For More Information
Please contact Ricardo Gutierrez at gutierrezr@browardmpo.org or (954) 876-0044 to learn more about the Broward MPO and what they are working on in your community.