FTL Parking Day
From September 21, 2018 8:00 am until September 21, 2018 2:00 pm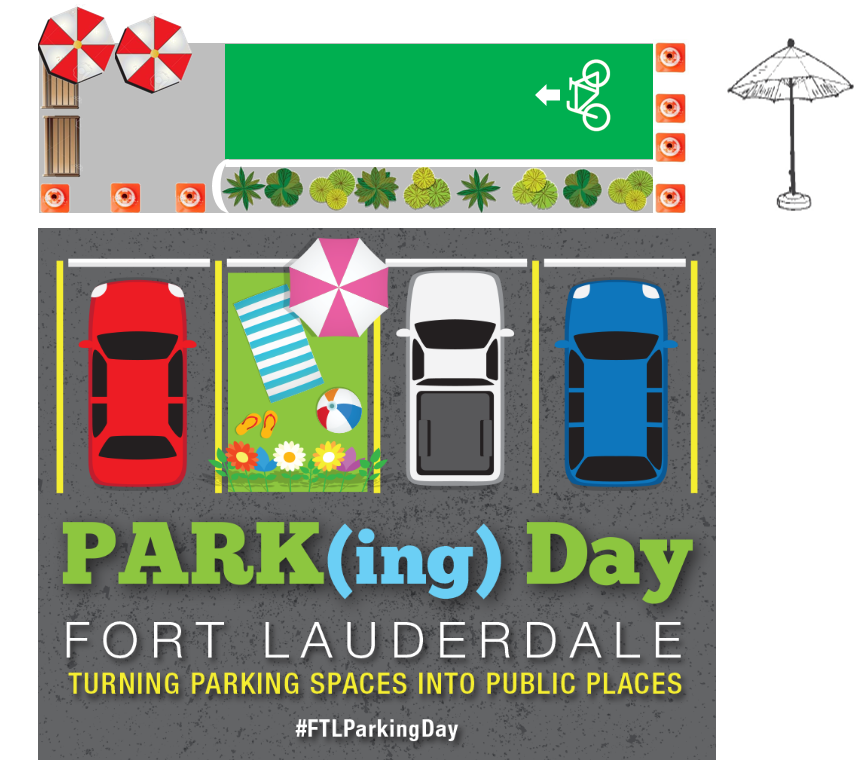 The Broward MPO will be part of the PARKing Day event in the City of Fort Lauderdale (https://www.fortlauderdale.gov/departments/transportation-and-mobility/transportation-and-mobility-special-events/park-ing-day) to talk with the residents/visitors of the area about safe and friendly streets as well as show a type of Bike facility. We will have a table, giveaways and activities to interact with the people passing by.
Location: SW 2nd Street in front of the Museum of Discovery and Science
Date: Friday, September 21, 2018
Time: 8:00 a.m. to 2:00 p.m.
For More Information
Please contact Stephanie Garcia at (954) 876-0065 or garcias@browardmpo.org to learn more about the Broward MPO and what they are working on in your community.