2018 Let's Go Biking! Event
From April 07, 2018 9:00 am until April 07, 2018 1:00 pm
Saturday, April 7
9:00 a.m. - 1 :00 p.m.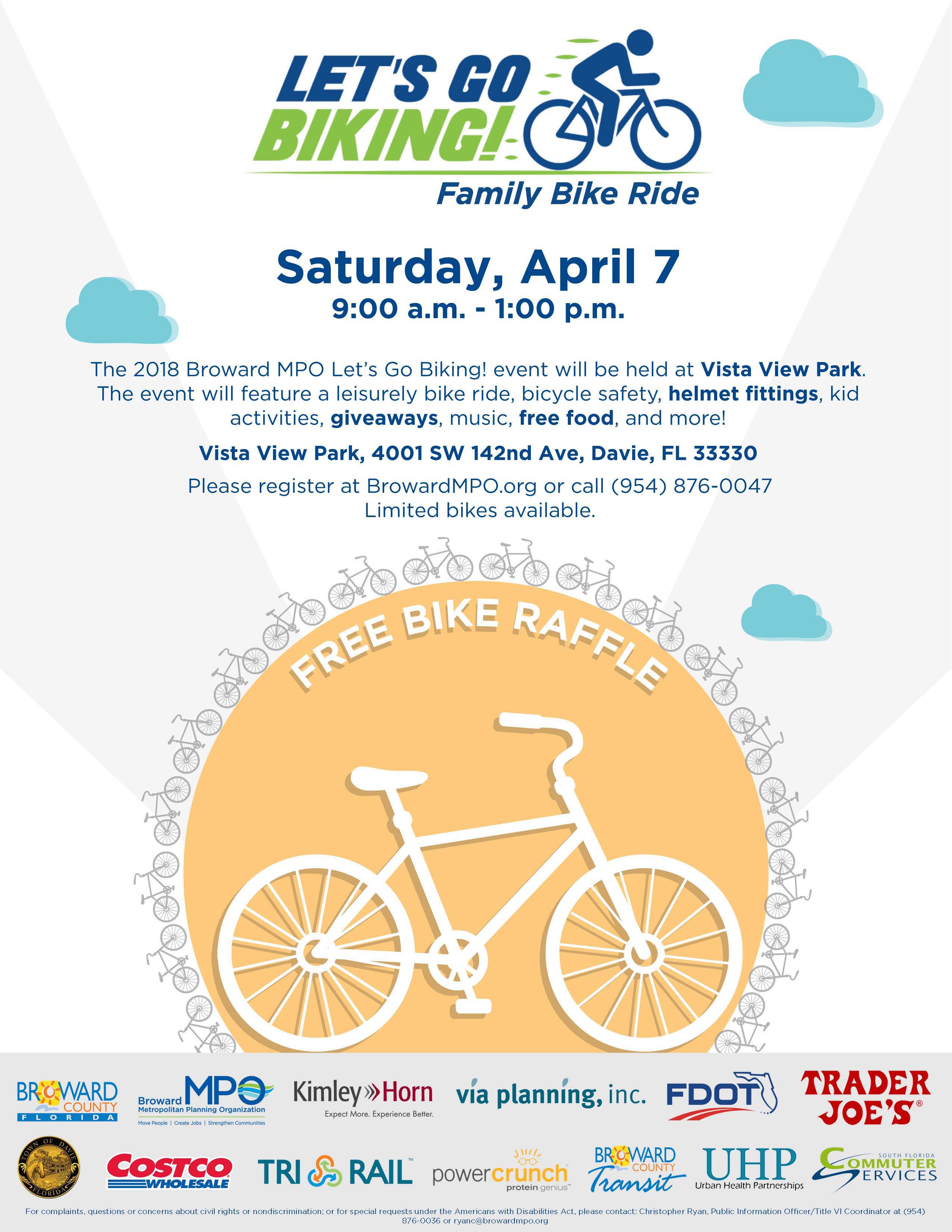 The 2018 Broward MPO Let's Go Biking! event will be held at Vista View Park.
The event will feature a leisurely bike ride, bicycle safety, helmet fittings, kid
activities, giveaways, music, free food, and more!
Vista View Park, 4001 SW 142nd Ave, Davie, FL 33330
Please register at BrowardMPO.org or call (954) 876-0047
Limited bikes available.